BIORA® HYGIENIC PAINTS
Increase your wellbeing with a good indoor environment
A good indoor environment enhances the comfort and wellbeing of the occupants. As we spend on average 90% of our time indoors, the indoor environment has a significant impact on our wellbeing.
Air quality is an important component of a healthy indoor environment and essential for your wellbeing. Good indoor air makes you feel comfortable, happy and productive.
Homes are filled with life, laughter and love, but we all know they can also be messy sometimes. Careful cleaning prevents the spread of harmful microbes. Good hand hygiene must always be remembered, but you can also improve the hygiene of your home with special wall paints.
Welcome to a cleaner home
The new innovative and sustainable waterborne paints from the BIORA series, BIORA AIR, BIORA AIR CEILING and BIORA CLEAN help you maintain cleaner indoor air and surfaces.

BIORA AIR interior paint lets you create a beautiful matt surface, whilst its extraordinary Nordic Indoor Air purifier technology cleans the air from harmful aldehydes.
BIORA CLEAN is an interior paint, that helps you keep your home's surfaces clean. The matt paint creates an antimicrobial surface which inhibits the growth of harmful microbes.
Neutralizing the Pollutants in indoor air
The amount of air pollutants in our indoor air may surprise you. The impurities such as aldehydes originate from everyday household items such as cleaning products or personal care products, building materials and furnishings.
Most people don't experience symptoms from exposure to small amount of aldehydes. As levels increase, aldehydes, and especially formaldehyde can cause irritation of the skin, eyes, nose and throat. High levels and long term of exposure may cause health problems.
BIORA AIR's extraordinary technology helps to clean the air by binding the harmful aldehydes, such as formaldehyde, and neutralizing them. The result is a cleaner and fresher indoor air.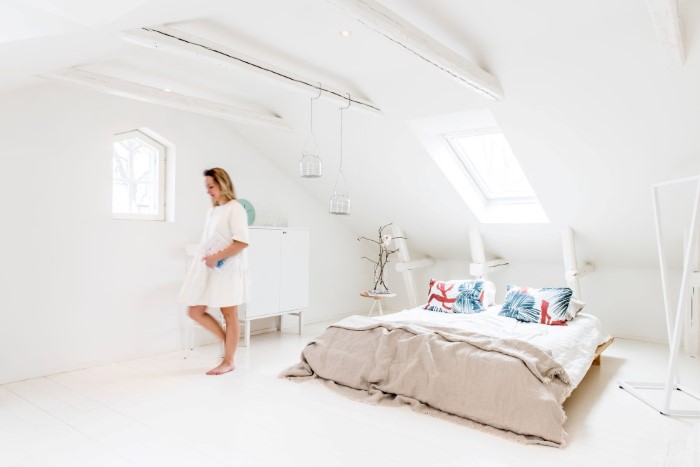 Keeping the surfaces clean
Good hygiene is important for keeping bacteria away. On top of making sure you maintain good hand hygiene, the home surfaces can be protected too. Regular cleaning of surfaces is important but looking clean doesn't always mean clean. There are typically a number of potentially harmful microbes on the surfaces of busy areas.
BIORA CLEAN contains antimicrobial Biocote® technology which protects your home by creating a surface upon which microbes cannot survive. BioCote® antimicrobial protection reduces microbial growth by up to 99.95% within 2 hours. BIORA CLEAN is a durable paint that withstands frequent cleaning keeping the sheen and the colour beautiful. It is the easy and safe choice to keep your home cleaner.
Let the paint do the work for you while you can enjoy a clean home.
BIORA AIR and BIORA CLEAN paints can be tinted to all interior colours in Teknos interior colour collection. You can get a cleaner home and better air with a beautiful ambience effortlessly and cost effectively.