PAINTING SYSTEM
C116.6 SILOKSAN SAND
Concrete/rendered surfaces painted previously with acrylate based paint / coating
PRETREATMENT
Wash the surfaces with RENSA FACADE Facade cleaner. Remove flaking and poorly adherent or pulverized (e.g. lime wash) paint.
APPLICATION
Prime clean mineral surfaces 1 x with SILOKSAN SAND Protective coating. Topcoat 1 x with SILOKSAN SAND.
PRODUCTS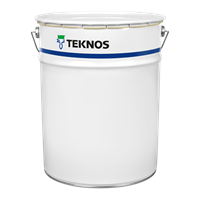 A protective coating to prevent carbonation caused by carbon dioxide and detoriation caused by moisture.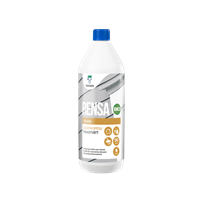 An efficient detergent for washing external surfaces of buildings and pre-treating surfaces before painting.
More specific product information in technical data sheet. Painting system search recommends products based on the information you provide and does not take into account any specific needs of the site, e.g. the quality of the material to be painted or the properties of the previous paint. The main responsibility lies with the designer.
In case of doubt, please contact your local Teknos team.