PAINTING SYSTEM
C106.5 OPAL 10
For varnished floors it is recommended to sand off all previous applications and start from bare surface.
Partial varnishing is not recommended
PRETREATMENT
Remove all previous varnish. Sand the floor and remove the dust.
APPLICATION
Fill the gaps with GAP Parquet putty. Prime 3 x with water-borne TOTAL Parquet primer. Intersand between coats. Topcoat 2-3 x with water-borne 1-component OPAL 10 Parquet lacquer.
products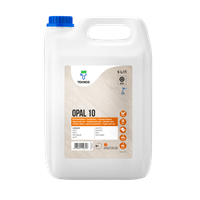 Water-borne, matt 2-component lacquer for parquet and wooden floors. Designed for floors, which are subjected to severe wear stress, for example, sports halls and public premises.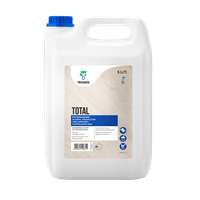 A primer for parquet and wooden floors with good filling properties.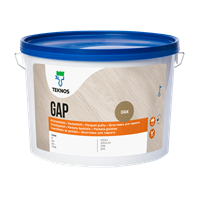 For filling gaps in parquet and wooden floors before sanding and applying water-borne primer or topcoat.
More specific product information in technical data sheet. Painting system search recommends products based on the information you provide and does not take into account any specific needs of the site, e.g. the quality of the material to be painted or the properties of the previous paint. The main responsibility lies with the designer.
In case of doubt, please contact your local Teknos team.