TEKNOSYNT COMBI 50
TEKNOSYNT COMBI 50
Alkyd paint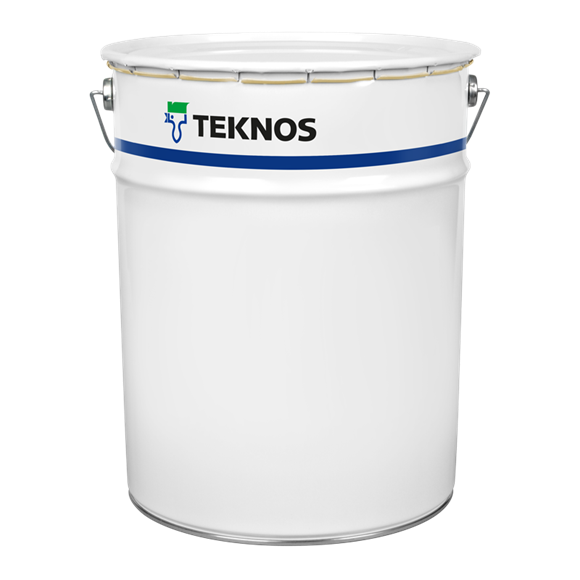 Corrosion protective
1-component
Solvent-borne
DTM (direct-to-metal)
Topcoat
TEKNOSYNT COMBI 50 is a thixotropic urethane/alkyd based paint pigmented with anticorrosive pigments.
Either alone (in 1 or 2 coats) or as a top coat in alkyd coating systems on steel in environments with moderate corrosivity. Coating System K12. When painting with bright red or yellow colours on surfaces that will be subjected to specific rubbing by clothing (seating, banisters etc.), it is recommended to get in touch with Teknos's Technical Service.
Being quick-drying, TEKNOSYNT COMBI 50 is well suited for use in engineering and paint shops. The anticorrosive pigments of the paint do not contain lead or chromates.
| | |
| --- | --- |
| Solids | abt. 50 % by volume |
| Total mass of solids | abt. 750 g/l |
| Volatile organic compound (VOC) | abt. 400 g/l |
| Gloss | Semi-matt |
| Tinting system | Teknomix |
| Drying time – dust free | after 1 h |
| Drying time – touch dry | after 3 h |
| Thinner | TEKNOSOLV 9507 or TEKNOSOLV 1621 |
| Clean up | TEKNOSOLV 9507 or TEKNOSOLV 1621 |