TEKNOSOLV 1621
TEKNOSOLV 1621
White spirit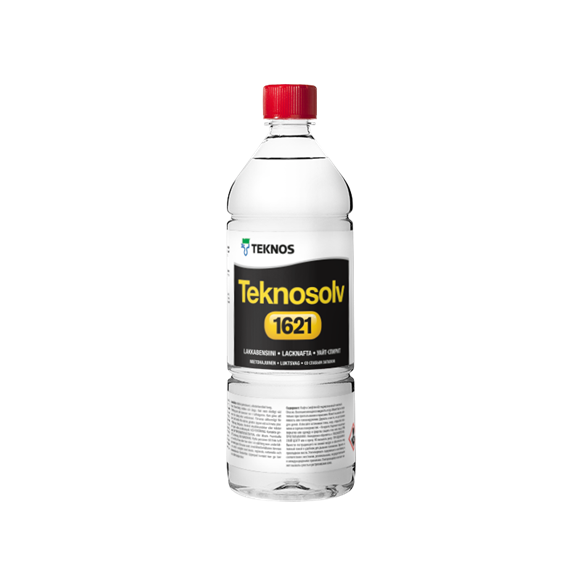 TEKNOSOLV 1621 is a thinner with mild odour for thinning paints and varnishes which can be diluted with white spirit and turpentine, cleaning up the application equipment and also for degreasing the surfaces to be painted.
TEKNOSOLV 1621's dissolving power is good, so that only a small amount is enough for thinning. It also lengthens the using time of the paint.
Application
Thin the paint only as much as is needed to make it applicable to the required film thickness by the application method used. Wash the application equipment immediately after use. For degreasing TEKNOSOLV 1621 is applied on the surface to be cleaned and is wiped off with a cloth, before it evaporates.
| | |
| --- | --- |
| Safety markings | See Safety Data Sheet. |