TEKNOLAC 2190-10
TEKNOLAC 2190-10
Air-drying topcoat (FS 8010-1607)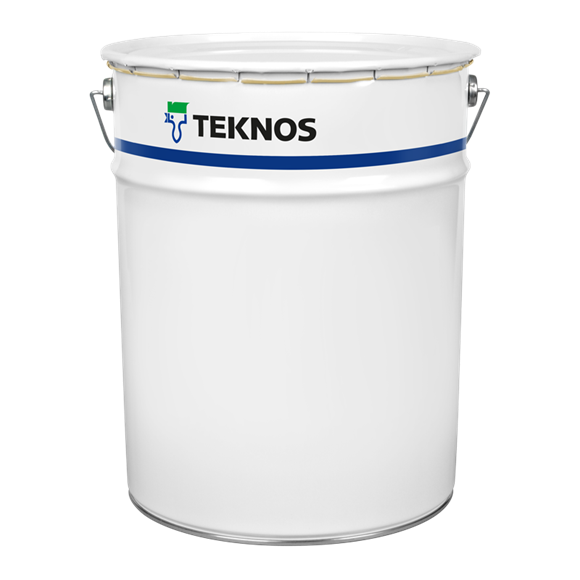 Topcoat for steel and primed surfaces. IR reflecting camouflage paint for military material. Camouflage paint for corrosion class 1 and 2 alkyd systems (systems according to FS 8010-0052).
Provides a matt surface which is elastic, weather resistant and gloss stable. Water and oil resistant.
Surface preparation
The surface to be treated must be dry, clean, and free from dust. Primed and lacquered surfaces are cleaned and possibly mat sanded.
Application conditions
The surface to be treated must be dry. During the application and drying period the temperature of the ambient air, the surface and the product shall be above +10°C and the relative air humidity below 80%.
Storage
The storage stability is shown on the label. Store in a tightly closed container.
For heat spraying use slow thinner TEKNOSOLV 6670-00. The product may be applied with brush. When applying with brush or roller use TEKNOSOLV 6670-00.
| | |
| --- | --- |
| Solids | abt. 40 % by volume |
| Total mass of solids | abt. 640 g/l |
| Volatile organic compound (VOC) | abt. 519 g/l |
| Gloss | Matt |
| Drying time – touch dry | Approx. 20 min. (ISO 1517) |
| Drying time – forced drying | +40°C / 50% RH - through dry: 8 hours |
| Drying time - overcoatable | Overcoatable with itself after 1 hour. Normally when using TEKNOSOLV 6670-00 for thinning a second coat can be applied after 2 hours. At very thick layers however wrinkling may occur. |
| Thinner | TEKNOSOLV 6120-00, TEKNOSOLV 6670-00. |
| Clean up | TEKNOSOLV 6120-00 |
| Colours | LGK-93 Light green MGK-93 Dark green BK-93 Brown GK-93 Grey SK-95 Black. Note: Spectral curves are approved on a steel plate with 40 µm primer in the colour oxydred TS 0460. |
| Safety markings | See safety data sheet. |