TEKNOFLOOR PRIMER 310F
TEKNOFLOOR PRIMER 310F
Epoxy varnish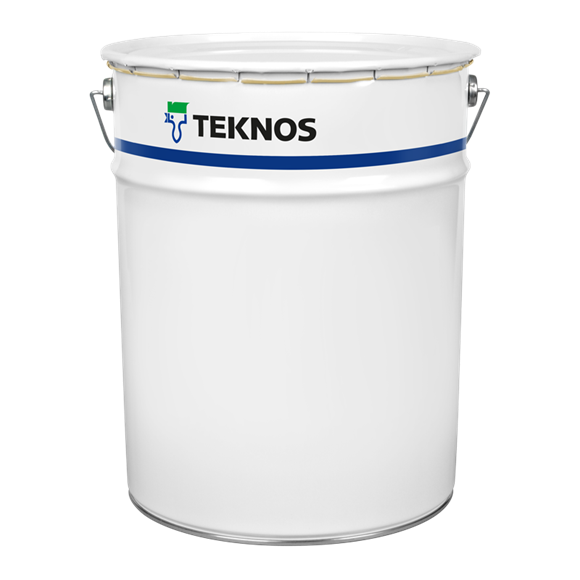 2-component
Clear coat
Primer
TEKNOFLOOR PRIMER 310F is a solvent-free, two-pack epoxy varnish.
TEKNOFLOOR PRIMER 310F is used as a primer under epoxy coatings and flooring screeds. By adding sand it can be used for repairing concrete floors and rounding off corners. Sunlight will yellow the varnish and therefore it is not recommended to use as a top-coat.
TEKNOFLOOR PRIMER 310F hardens fast. The diluted varnish will penetrate into concrete's pores sealing it thus ensuring of the adhesion of the coating and screed onto substrate. It is also suitable for use for making so called levelling screed. The paint has CE approval for protection of concrete structures.
Technical data sheet
Safety data sheet
Other product specific documents
| | |
| --- | --- |
| Solids | abt. 100 % by volume |
| Total mass of solids | abt. 1100 g/l |
| Volatile organic compound (VOC) | abt. 0 g/l |
| Pot life | 10 min. (+23 °C) |
| Mixing ratio | 2:1 by volume (comp. A : comp. B) |
| Hardener | Comp. B: TEKNOFLOOR PRIMER HARDENER 310H |
| Gloss | Full gloss |
| Drying time – touch dry | after 4 h |
| Drying time – fit for light traffic | after 16 h |
| Thinner | TEKNOSOLV 9506 or TEKNOSOLV 9515 |
| Clean up | TEKNOSOLV 9506 or TEKNOSOLV 9515 |
| Approvals & certificates | CE marking |