INERTA MASTIC
INERTA MASTIC
Epoxy coating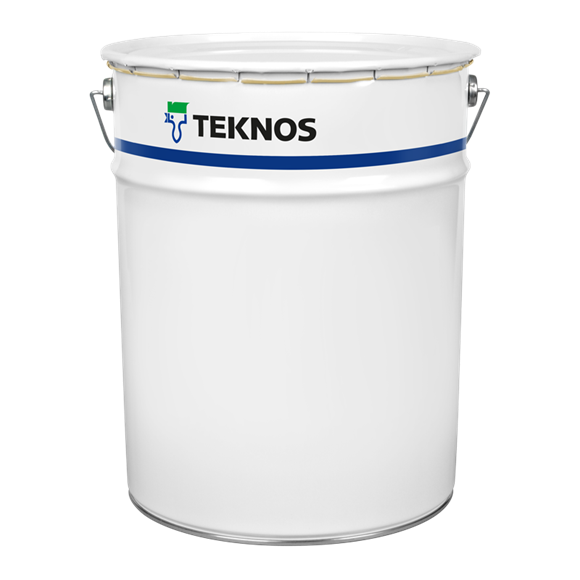 Corrosion protective
Wear resistant
2-component
Solvent-borne
Primer
INERTA MASTIC is a two-pack, low-solvent content epoxy reactive paint.
To repair of existing coating on steel in Coating Systems K41, K46, K56 and K60 when environmental conditions do not allow blast-cleaning, and for brush application when a dense coat is required in a single operation. The paint is also suitable for application in engineering shops.
Good adhesion to wire-brushed steel. Good resistance to chemicals and water. Provides good adhesion for top coats. For the product there is also available a WINTER-hardener INERTA MASTIC WINTER HARDENER, which is used when the painting is done in temperatures below +10°C. Also INERTA MASTIC-01 HARDENER can be used in order to have a longer overcoating interval. Please see the technical data sheet of INERTA MASTIC-01 HARDENER for detailed information.
| | |
| --- | --- |
| Solids | abt. 80 % by volume |
| Total mass of solids | abt. 1200 g/l |
| Volatile organic compound (VOC) | abt. 210 g/l |
| Pot life | 2 h (+23 °C) |
| Mixing ratio | 2:1 by volume (comp. A : comp. B) |
| Hardener | Comp. B: INERTA MASTIC HARDENER |
| Gloss | Semi-matt |
| Drying time – dust free | after 4 h |
| Drying time – touch dry | after 6 h |
| Thinner | TEKNOSOLV 9506 |
| Clean up | TEKNOSOLV 9506 |