INERTA 280
INERTA 280
Epoxy phenol novolac coating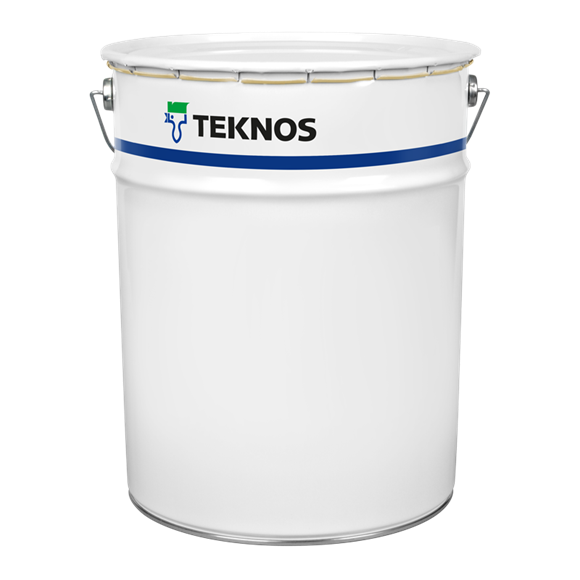 Chemical resistant
Corrosion protective
Wear resistant
2-component
Solvent-borne
INERTA 280 is an almost solvent-free epoxy coating based on epoxy phenol novolac resin.
The coating is used in epoxy coating systems K83 for coating steel and concrete surfaces submerged under mechanical and chemical strain.
INERTA 280 has good adhesion to blast cleaned substrate and excellent wear resistance. INERTA 280 withstands well chemicals like saline solutions, alkaline solutions and mild acids. The resistance to aliphatic and aromatic hydrocarbons like solvents, oil and petrol is good. Withstands also water-ethanol blends. The product has CE approval for protection of concrete structures. Additional information: see page 3: "CE MARKING"
Technical data sheet
Safety data sheet
Other product specific documents
| | |
| --- | --- |
| Solids | abt. 96 % by volume |
| Total mass of solids | abt. 1500 g/l |
| Volatile organic compound (VOC) | abt. 50 g/l |
| Pot life | 40 min. (+23 °C) |
| Mixing ratio | 2:1 by volume (comp. A : comp. B) |
| Hardener | Comp. B: INERTA 280 HARDENER |
| Gloss | Gloss |
| Drying time – dust free | after 3 h |
| Drying time – touch dry | after 4 h |
| Drying time – fully cured | after 7 d |
| Thinner | (max. 5%) TEKNOSOLV 6560 or TEKNOSOLV 9514 |
| Clean up | TEKNOSOLV 9530 |
| Approvals & certificates | CE marking |