EPINOX 60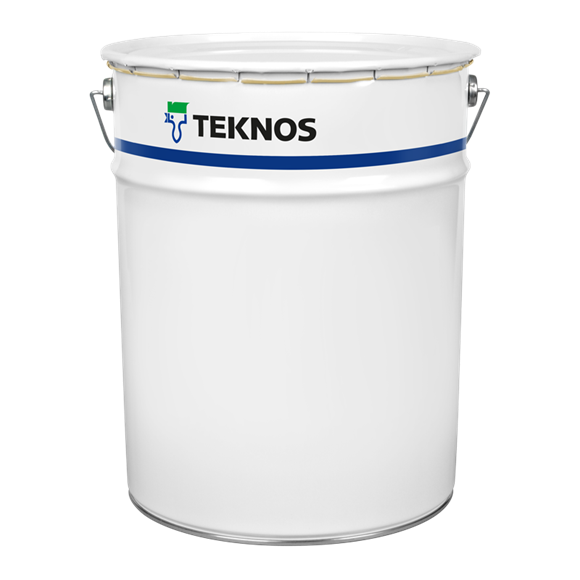 Conductive (ESD)
Corrosion protective
2-component
Solvent-borne
Primer
Fast curing, two component epoxy paint, containing inert pigments, cured with polyamines.
For priming of steel surfaces of tanks and installations before painting with antielectrostatic TEKNOS coatings.
Coating with very good adhesion to surfaces, flexible and resistant to mechanical factors. Coating has antielectrostatic properties (volume resistivity maximum 104W). It is not necessary to remove it before overpainting with antielectrostatic coatings EPITAN 60, EPITAN 66, INERTA 268.
Technical data sheet
Safety data sheet
| | |
| --- | --- |
| Solids | abt. 42 % by volume |
| Total mass of solids | abt. 970 g/l |
| Volatile organic compound (VOC) | abt. 480 g/l |
| Pot life | 8 h (+23 °C) |
| Mixing ratio | 100:54 by volume (comp. A : comp. B) |
| Hardener | Comp. B: UTWARDZACZ 014 |
| Drying time – dust free | after 1 h |
| Drying time – touch dry | after 2 h |
| Drying time – fully cured | after 7 days |
| Thinner | Not needed, TEKNOSOLV 9506 |
| Clean up | TEKNOSOLV 9506 |