DRYWOOD FIRESTAIN
DRYWOOD FIRESTAIN
Water-borne semi-film building acrylic modified oil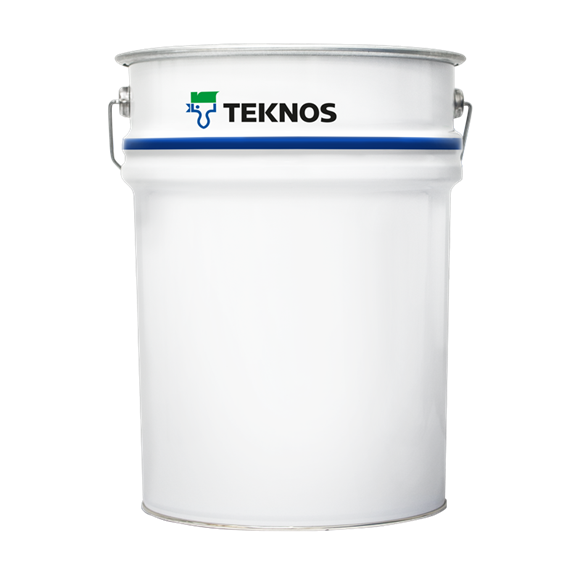 Low-temperature curing
Water resistant
Water-borne
Intermediate
Primer
Topcoat
Wood stain
Industrial primer and topcoat for exterior wooden and prefabricated units for wooden houses. This coating may be used on timber which has been FR impregnated with boron-based fire-retardant formulations. The coating product itself does not hold any fire-retardant properties. Consult the manufacturer before using the product, to check the suitability of the product for the object in question. FR impregnations are very different from FR coatings. Teknos does not hold test evidence or documentation to support the use of this product over FR impregnation treatment or treated substrates. Consequently, Teknos disclaims any liability to aesthetic, performance and weathering properties of the product if used over FR impregnated treated timber.
Drywood Firestain 079000-00 can be applied by all conventional spraying systems - both hand spraying and automated spraying systems - and by vacuumcoater, brush or roller. Drywood Firestain 079000-00 will typically be applied as a primer, intermediate and topcoat on substrates such as softwood and modified wood. All softwood and non-durable hardwood for exterior use should be treated with a wood preservative. Compatibility between the fireretardant impregnation and Drywood Firestain 079000-00 should be tested prior to application.
Protects timber until the topcoat is applied at the construction site or at factory coating facility. The topcoat should be applied as soon as possible, at the latest during the first summer.
Surface preparation
The surface to be treated must be clean, dry, sanded, and free of dust and grease.
Application conditions
Stir thoroughly before use. The product should be used above 8°C with maximum 70% relative humidity. Typical use on a planed surface is 70-80 g/m² for the first coat and 60-70 g/m² for a second coat. Typical use on a sawn surface is 120-130 g/m² for the first coat and 70-80 g/m² for a second coat. Check colour before use. Wood should be dried after fire-treatment and any excess fire-retardant chemicals should be removed from the surface prior to application of the coating.
Storage
Shelf-life is at least 6 months in unopened and closed packaging. Keep containers tightly closed after use. Must not freeze.
| | |
| --- | --- |
| Volatile organic compound (VOC) | abt. 14 g/l |
| Gloss | Matt |
| Tinting system | Teknocolor |
| Theoretical spreading rate | Approx. 9 m²/l at 100 g/m² wet film thickness. |
| Drying time - overcoatable | 2 h |
| Clean up | Clean equipment after use with water and soap or other suited detergents. |
| Colours | Available in almost any translucent and semi-opaque colours. |
| Packages | Available in a range of standard pack sizes. |
| Safety markings | See safety data sheet. |