Teknos to grow its wood coatings business by acquiring Feyco Treffert
Teknos has entered into an agreement with Looser Holding AG, an industrial holding company recently acquired by Arbonia AG, to acquire its global wood coatings division, Feyco Treffert, operating in Switzerland, Germany, Malaysia, China, the USA and Liechtenstein. The acquisition agreement was signed on April 10, 2017 and the closing of the acquisition is expected to take place by the end of April 2017.
The acquisition covers the companies of Feyco AG, in St. Margrethen, Switzerland, and Treffert Coatings GmbH with its head office in Alzenau, Germany, together with their subsidiaries in China, Malaysia and the USA. Teknos is also acquiring the Schekolin AG company with the associated production plant in Bendern, Liechtenstein.
"The acquisition is an important part of Teknos' growth strategy. The acquisition strengthens Teknos' position in the wood segment globally, provides access to new markets in Switzerland, China, Malaysia and the USA, and opens up new business opportunities in the wood and construction industry," says Kim Smith, SVP, Industrial Wood, Teknos Group.
Feyco Treffert group has over 100 years of experience in production of wood coatings. The Swiss Feyco and the German Treffert are known of their professional products and customized solutions. Feyco Treffert has its production sites in Germany (Alzenau), Malaysia (Johor Bahru), China (Shanghai), the USA (Charlotte) and Liechtenstein (Bendern). Furthermore, it has its competence and training center in Switzerland. The net sales for 2016 was MCHF 77, which is about MEUR 72, and the total number of employees is about 280. Feyco Treffert produces 25,000 tons of coatings annually.
"Teknos' vision is to be the leading supplier of technically advanced coating solutions - close to customers. Through the acquisition of Feyco Treffert we are able to further extend our service concept and production capabilities. The acquisition strengthens our ability to serve our global customers in the USA, Asia and Europe even better," says Paula Salastie, CEO of Teknos Group.

The parties have agreed that the value of the transaction will remain undisclosed.

Further information:

Teknos Group Oy
Paula Salastie
CEO
Tel. +358 46 851 2625
paula.salastie@teknos.fi
Kim Smith
Senior Vice President, Industrial Wood Segment
Tel. +45 40891519
kim.smith@teknos.dk
Minna Koistinen
Group Communications Manager
Tel. +358 50 429 4180
minna.koistinen@teknos.fi
The images are available for download at:
Teknos Group:
https://teknos.emmi.fi/l/tm7xTjtGr6g9
Looser Holding AG: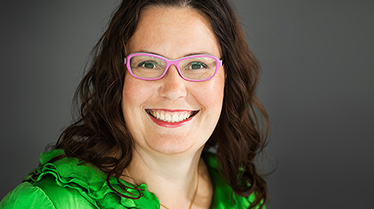 Paula Salastie
Chief Executive Officer