In business for half a century
Tamcorro Oy from Tampere, Finland, celebrated its 50th anniversary on October 14. The company has collaborated with Teknos almost from the beginning.
The CEO of Tamcorro, Ilari Ahonen, is a familiar face at Teknos. Entrepreneur in third generation, Ilari often pops in to say hi at the paint manufacturer's headquarters. Ilari has high praise for the knowledgeable order processors working at the industrial paints call center. Ilari prefers call-in orders to ordering electronically.
"I want to order by phone, because it's much nicer to talk to a person. I truly appreciate personal chemistry and customer service. They are doing a great job," Ilari says.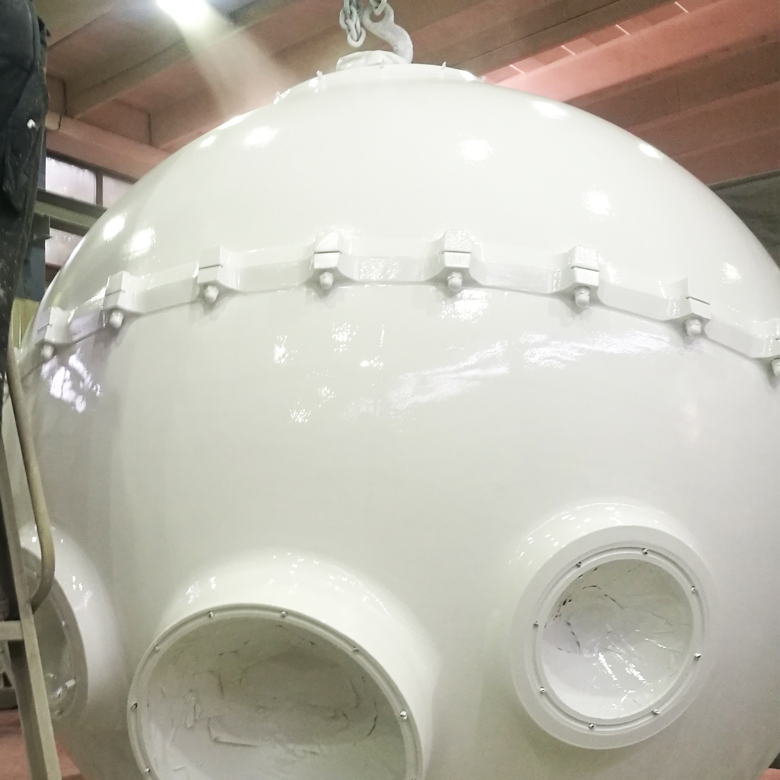 A diving bell represents a somewhat unusual coating project where Tamcorro used Teknos coatings. The diving bell was a crowd-puller at a subcontractor fair and will one day become a museum piece.
"We have used Teknos products for ages, almost since the very beginning, and during the past 20 years we have painted exclusively with Teknos coatings," says Ilari.
The technical support provided by both Teknos wet paint and powder coating experts has been important throughout the years. "When we built our powder coating shop about 10 years ago, Harry Kouri from Teknos was actively involved in the project. Teknos provided us with both information and the coatings," Ilari says.
Tamcorro treats its own customers with similar devotion. Modern facilities, tools and methods as well as the professional skills of employees are cornerstones of the company and always available to the customer.
The Tamcorro story
The portrait of Ilari Ahonen's grandfather Mauri on the office wall is a reminder of the early days of the company. "My grandfather purchased this site in 1966. It was just a field at the time. The company started operations on October 14, 1967 when the office and the first workshop of some one-hundred square meters was completed," says Ilari. At first, the site was grandfather's stonemasonry workshop. Ilari's father Pertti started paint work already in the same year.
"When the first building was completed, it contained a 2,000-kg crane. Grandfather started calling it a factory. Since then, the premises have been gradually extended as finances have allowed. We now have seven plots and a surface area of nearly 4,000 m2," Ilari says.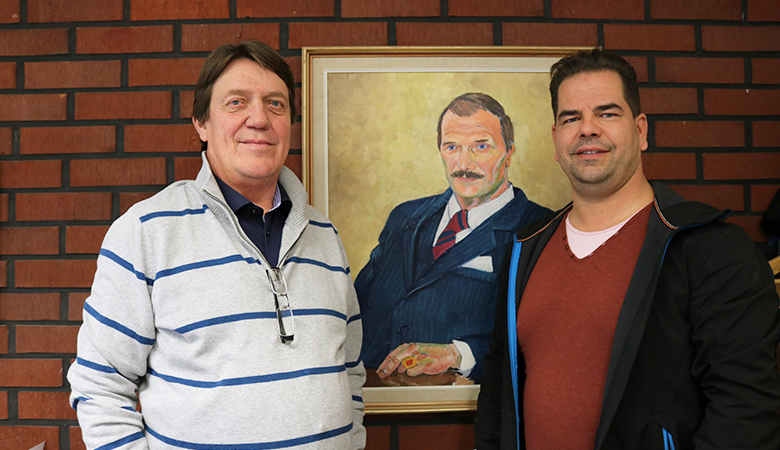 Krister Wessman from Teknos and Ilari Ahonen from Tamcorro and the portrait of Ilari's grandfather Mauri, a reminder of the early days of the 50-year-old company.
Ilari's career was kicked off by a summer job as fork lift driver when he was 14. Having studied surface treatments in Espoo and business in Tampere, he became a foreman in 1996. When his father retired in 2005, Ilari became the CEO of Tamcorro.
Tamcorro's growth has been steady from the beginning. Production spaces have been increased and methods developed as needed. The company has now been in business for half a century and it is debt-free. "We must have done something right. Even if times got tough, we won't be in a tough spot," Ilari says and chuckles.
Tamcorro's future looks bright. "This is the third year in a row that the company is growing and it seems to continue next year as well, so we plan on taking new facilities into use," Ilari says.
A neighborhood filled with art
Ilari Ahonen is also the chair of the board of directors of the construction company Leike Oy. Leike Oy builds reasonably priced and well-equipped homes in the Vuores neighborhood of Tampere. As a neighborhood, Vuores is fairly new, and it gets a unique flair from the pieces of art placed in parks, yards and roadsides.
Even the facades of all houses have works of art that are picked by the constructors already in the planning stage. Naturally, the facades of the wooden houses built by Leike Oy are painted using Teknos products, paints from the NORDICA EKO series.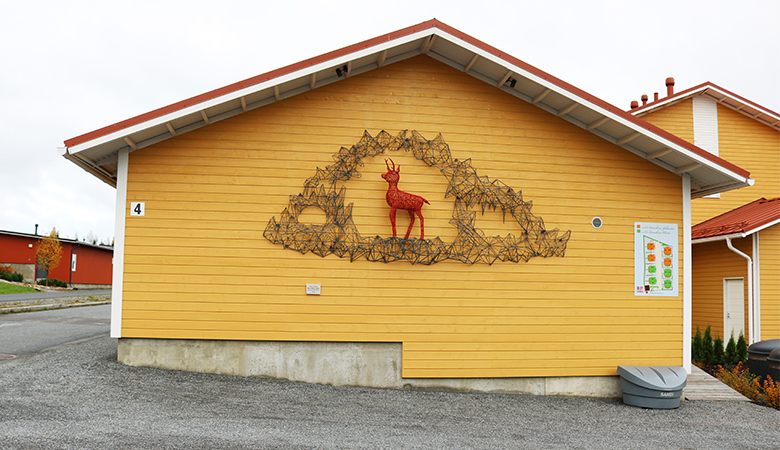 The facades of the wooden houses built by Leike Oy have been painted with paints from the NORDICA EKO series. Artist Kaisu Koivisto's artwork "On Land, On Sea, In the Air" was painted with INFRALIT powder coating by Tamcorro.