Colour accuracy meets colour diversity
Print products that rely completely on colour accuracy have a long tradition at Typolac. Founded in 1924, Typolac, like Teknos, remains a family-run business, which is still successfully managed in the fourth generation. Typolac is internationally active with a customer base that includes renowned companies throughout the world. From coating materials and cosmetics fields to the pharmaceutical industry, Typolac's products can cover all areas in which colour accuracy is essential.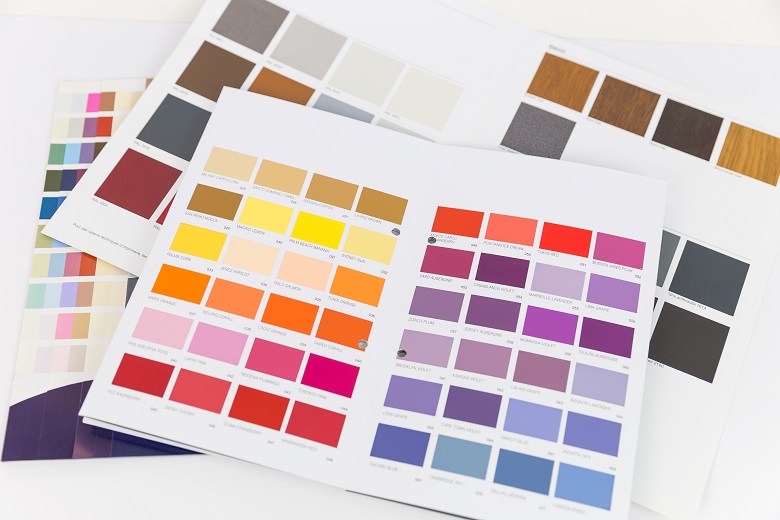 The core competence of Typolac is the production of colour cards. The implementation of individual customer requirements is a company speciality. There are no limits to the imagination. Whether compact, large or conventional fan decks based on RAL or NCS, wood sample cards, paint can labels or even specialities such as labels for the pharmaceutical industry, Typolac can handle it all with ease.
Close cooperation is the key to success
Tradition and trust play an important role both for Typolac and Teknos. The business relationship has existed for over 30 years and during this period has developed into a close and trust-based partnership. Geographical proximity and technical expertise on both sides meant that Typolac's unique production method could be continuously developed further throughout the years. The production process has been optimised over decades, and print machines have been adapted to meet the special requirements. "The machines used in our production are unique in the world," explains Anne Flören, Junior Manager and great-great granddaughter of Wilhelm Flören, the company's founder. Many different factors play a part in the production. Teknos supplies the high-quality pigment pastes which form the basis for the real colour tones on the cards and labels.
Colour accuracy is essential!
The colour fields consist of real paint coatings that are physically mixed prior to production. The Teknos paste system PIGMENT CONCENTRATE NX01 has been specially developed for use in the print colour field and more than meets the sophisticated requirements of Typolac. Over 4,000 shades of colour can be represented using the 15 pastes and 2 base coatings of the solvent-based system. The high-quality pigments are extremely lightfast as well as colour-stable and guarantee excellent quality of the colour cards – lasting over many years!
Teknos' production has strict quality controls and narrow test parameter tolerance levels to ensure metamerism-free pigmentation and exact reproducibility. Colour accuracy of the pastes is strictly required in order to ensure colour accuracy of the cards.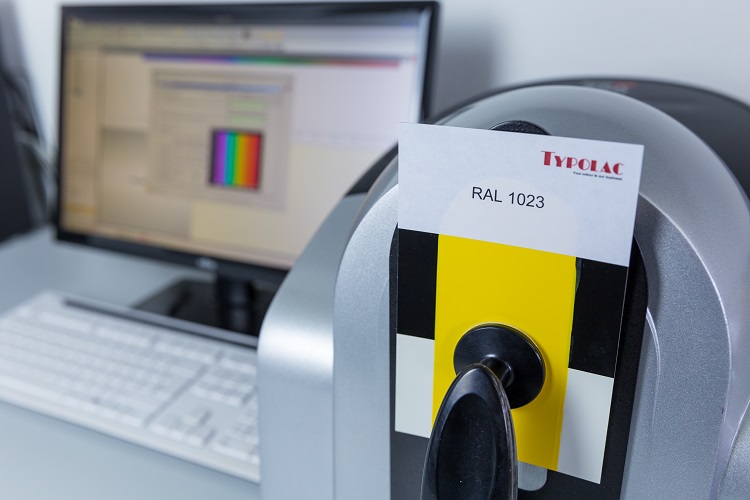 Drying times also play a key role. With forced drying, the colour fields can be non-adhesively processed in the shortest possible time. It is also of utmost importance that the colour fields do not overlap. "The colour fields are extremely close to each other, especially on small labels. The colours must not be allowed to merge to ensure that even the smallest nuances can be clearly differentiated," emphasises Roland Elsenbruch, Quality Manager at Typolac.
Flexibility of design
The colour fields can be applied to the product in any shape or size. Everything is possible from traditional shapes, such as rectangles, squares and circles, to paintbrushes, stars or hearts with realistic colours. "The most unusual customer request was a colour card for the agricultural industry," Elsenbruch thinks back. "For a targeted deployment of poultry feed, we represented changes in the colour of egg yolk caused by feedstuff," he explains.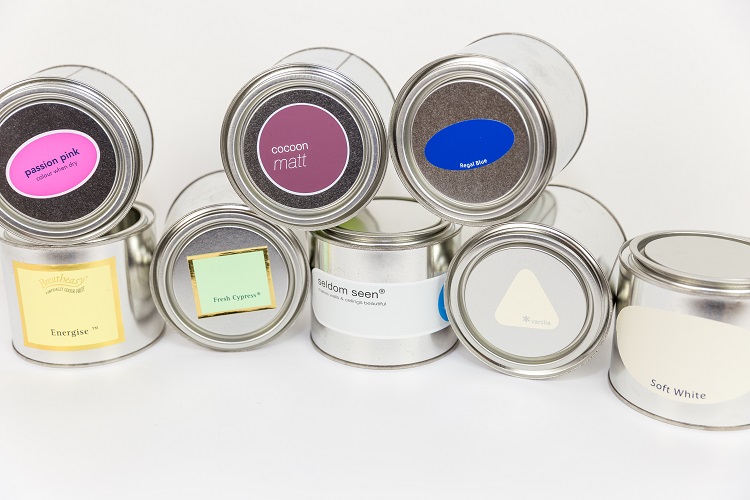 "Due to our high level of flexibility, we can meet our customers' individual requests. With Teknos as a strong and competent partner at our side, almost everything is possible. We are proud of the long-lasting cooperation and trustful business relationship," Elsenbruch adds.
Typolac Quality Manager Mr. Roland Elsenbruch points out:
"Due to our high level of flexibility, we can meet our customers' individual requests. With Teknos as a strong and competent partner at our side, almost everything is possible. We are proud of the long-lasting cooperation and trustful business relationship."