Celebrating a long and successful relationship with a golden litre
Teknos sold its one millionth litre of liquid paint to Väderstad in the summer of 2019. This special occasion was marked by a visit to the customers' premises, where Teknos handed over a symbolic one millionth litre in golden packaging.
Väderstad AB is a global company with its headquarters and origins in south central Sweden. The company was founded in 1962, when Sweden was experiencing a growing need to get the most out of the land. Over the years, the firm has developed many different types of agricultural equipment, such as harrows, seed drills and rollers, and today it sells its machinery all over the world.
During the life cycle of an agricultural machine, it will be subjected to many stresses and its paint will have to cope with the harsh conditions in which the agricultural machine operates. Exposure to manure, soil, rocks, water and sunlight means that the paint requires properties such as adhesiveness and resistance to UV, scratches and rust. Väderstad's machines are surface-treated with Teknos TEKNODUR COMBI 3430, a two-component high-solids single-layer polyurethane that meets the demands this surface treatment faces.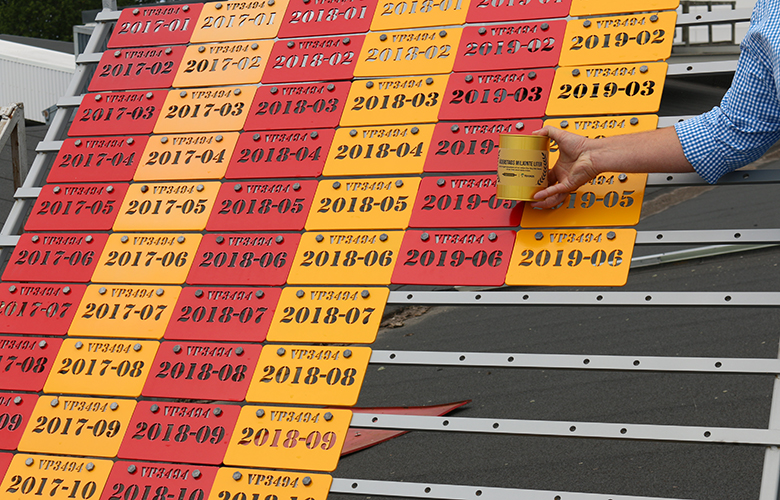 Roger Carlsson, from the Teknos Sales team, says that the challenge is to keep up-to-date and develop along with the demands of the market. In recent years, the focus has been on greater demands for corrosion protection and UV-resistance. Teknos works constantly with Väderstad on improvements and testing new paint systems on demonstration products.
"At Teknos, we're proud to supply Väderstad. They have developed tremendously over the years and the challenge of being able to help develop their products is just really cool," says Roger Carlsson, from the Sales team at Teknos AB.
Close cooperation between paint supplier and manufacturer enhances development
Väderstad's machines have a distinctive colour scheme, which makes them recognisable from afar out in the fields. Teknos, which has been the firm's paint supplier since 2007, has customised the colours that are recognised as Väderstad Red, Väderstad Yellow and Väderstad Black.
"Painting is centred on our factory in Väderstad. Nothing made there leaves without red or yellow paint on it. Our innovative and process-oriented way of working also requires responsive and evolving suppliers. Since 2007, in close cooperation with Teknos, we've changed both the product and the process, which has resulted in a paint that is one of the best on the market, to the delight of all our customers," explains Per Nilsson, Maintenance Manager, Väderstad AB.
Millionth litre of paint to machinery producer Väderstad
Teknos is now in a position to call itself the sole supplier of Väderstad's paint products and supplies both liquid and powdered paint for metal for their machine parts. In the summer of 2019 Teknos sold its one millionth litre of liquid paint to Väderstad, an occasion marked by a visit to the factory and office in Väderstad, where Teknos handed over a symbolic one millionth litre in golden packaging. Hopefully it will end up in reception alongside all the other certificates and awards they have accumulated over the years.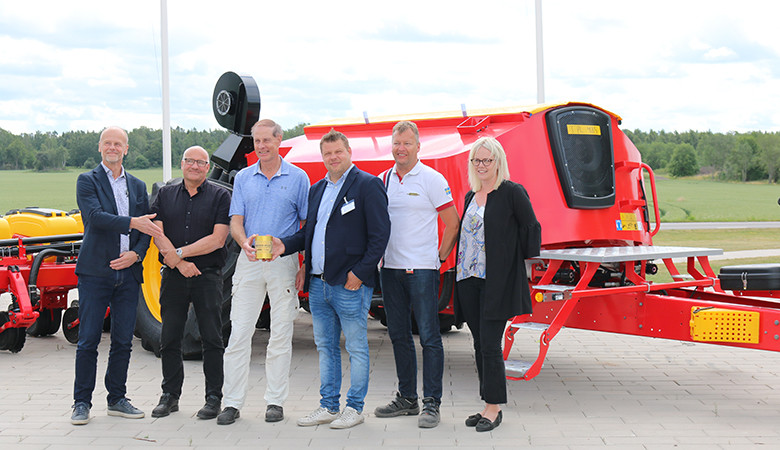 Machinery success story that continues to grow
Väderstad's major key to success has often been the savings that farmers make due to owning a Väderstad machine. The company is constantly developing its machines so that they can work ever larger areas in less and less time. Nowadays the machines carry out multiple operations in a single pass and Väderstad holds a world record for sowing corn, among other things. Farmers save time and no longer need to own as many machines.
There is a growing demand for food in the world and this is to the benefit of agriculture and its suppliers. Over the years, Väderstad has expanded over twenty times and plans are currently being made for further developments. The need to manufacture larger and larger machines has often meant that more ceiling height and floorspace were needed to fit the machines inside the factory.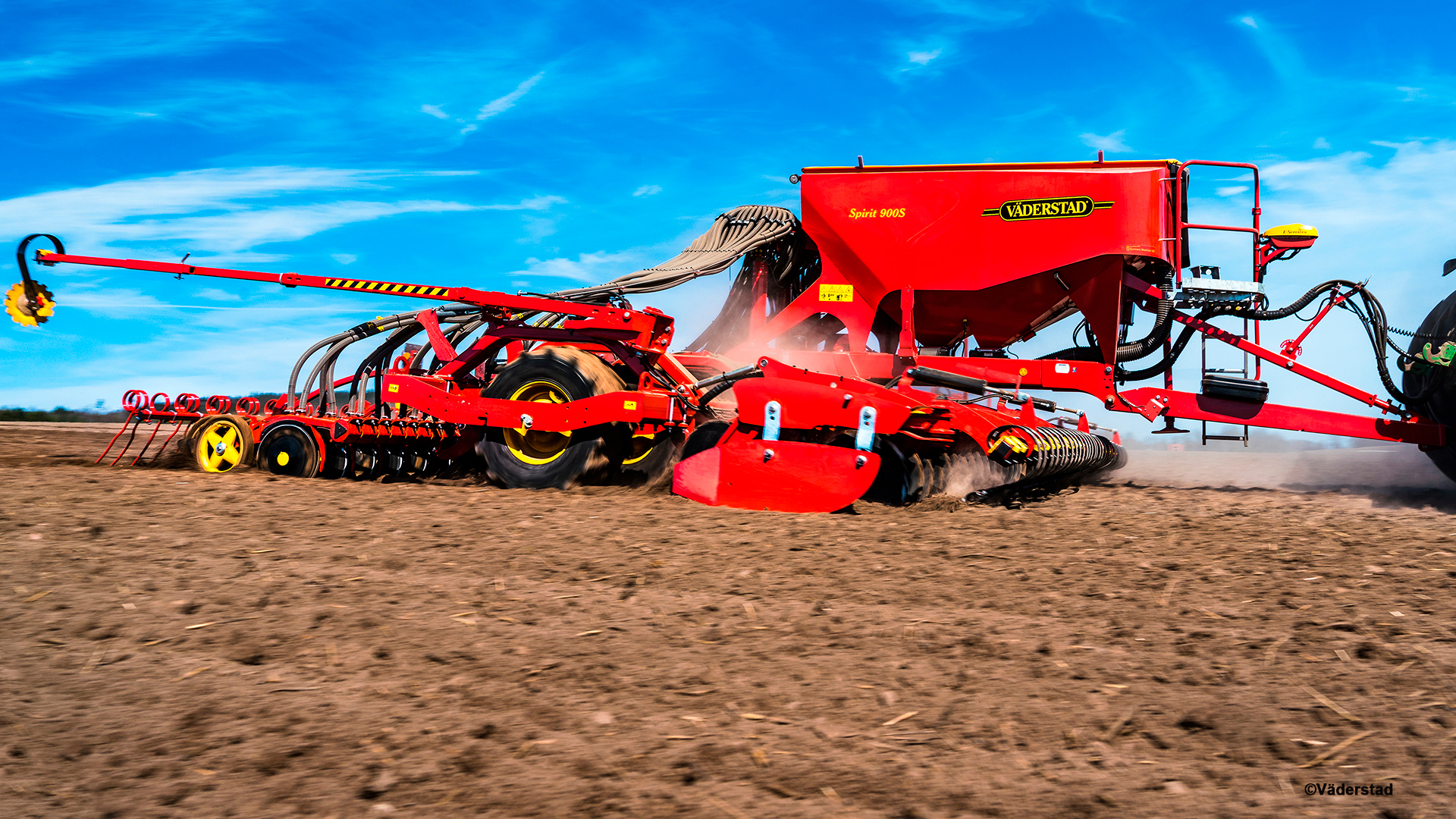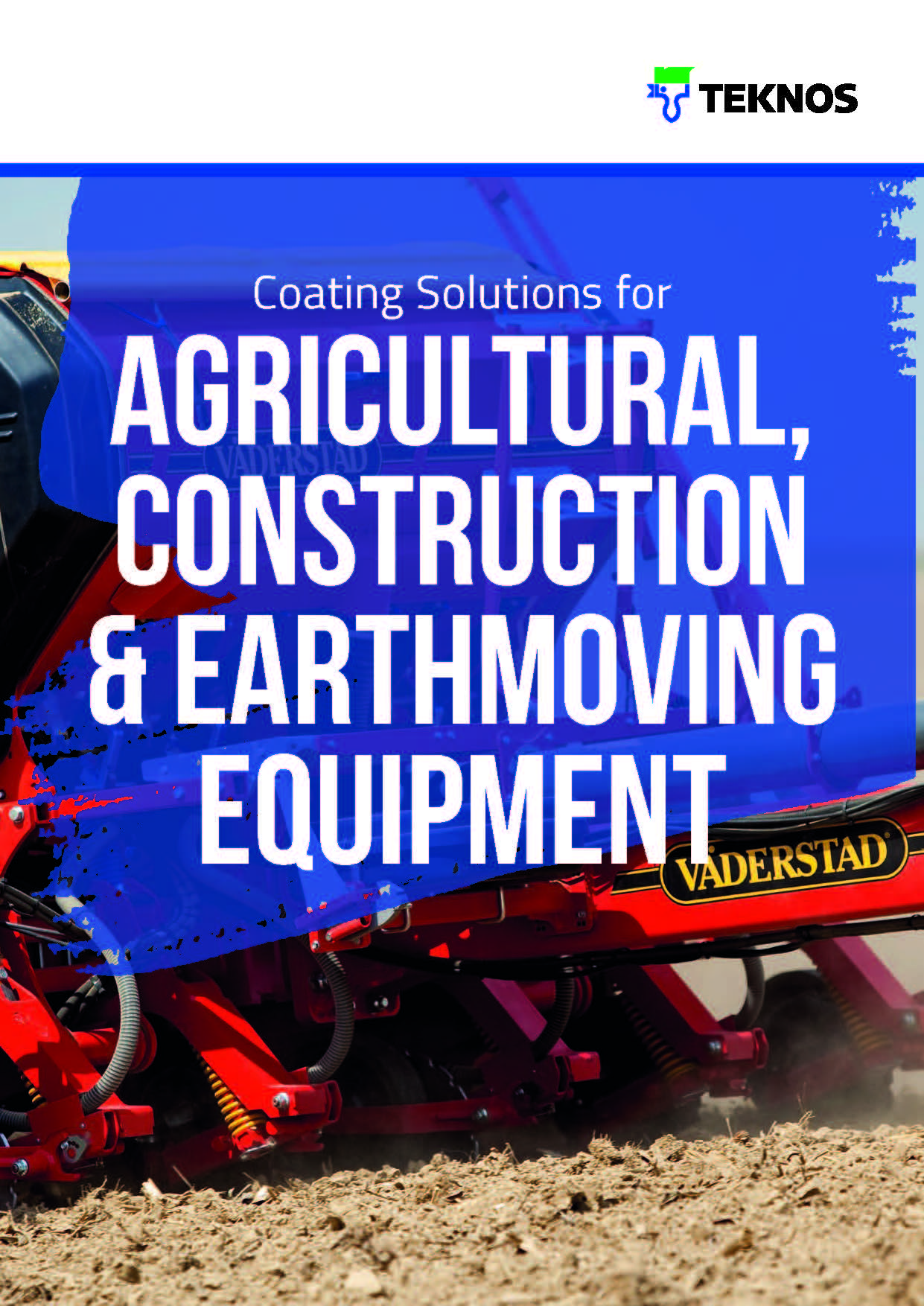 Beyond conventional
Teknos Solutions for Agricultural, Construction and Earthmoving Equipment