Ponsse relies on co-operation with Teknos
Ponsse's new harvester collects wood nimbly and offers a smooth ride without damaging the terrain. Established in the land covered with forests, Ponsse, the manufacturer of forest machines, is doing well. As one of the world's leading forestry machine manufacturers, Ponsse relies on co-operation with Teknos for the surface treatment of its products.
About six years ago, Ponsse chose Teknos' high solids TEKNODUR COMBI 3430 polyurethane paint for their production. Along with a new paint system, the production capacity and profitability of the surface treatment line was improved.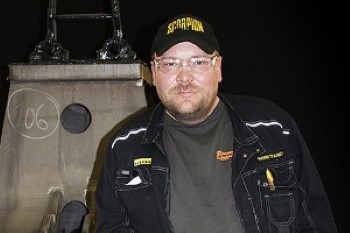 "The viscosity of the paint has remained constant, which reduces the amount of painting preparation work required. Repainting is not required, as the first spraying is a success", says Hannu Tarvainen, Ponsse's surface treatment supervisor.
"Also, the quality of the paint surface is especially good", Tarvainen points out.
The regular maintenance of painting equipment is important for maintaining a high-quality surface. In addition to a general service twice a year, Ponsse's employees also service painting equipment regularly; for example, dosing valves are changed before the recommended time, if necessary.
"TEKNODUR COMBI 3430 places painting equipment under less strain than previously-used products, so the need for servicing the equipment has reduced", says Hannu Tarvainen.
Petri Erola from Teknos, who is the customer manager for Ponsse, inspects a newly painted piece of machinery with contentment. Preventing problems is an essential part of Petri's duties.
"Co-operation has been very smooth, and we have received help quickly, when we've needed it", says Lassi Honkajärvi, Ponsse's production supervisor.
Machinery manufactured by Ponsse is painted almost completely with Teknos' wet paints and powder coatings. Thin metal sheets, such as containers and cabin side plates, are powder-coated by subcontractors with Teknos' INFRALIT powder coating.
Important customer feedback
Ponsse's product development centre in Vieremä employs about 100 industry professionals. Product development is based both on feedback from the field and Ponsse's own research.
"Usability affects design; therefore, our customers get to try out prototypes first. We have a separate organisation and operational model for receiving feedback on product development. Feedback from customers was essential in the design of the new Ponsse Scorpion harvester, for example", says Katja Paananen, Communications Manager at Ponsse.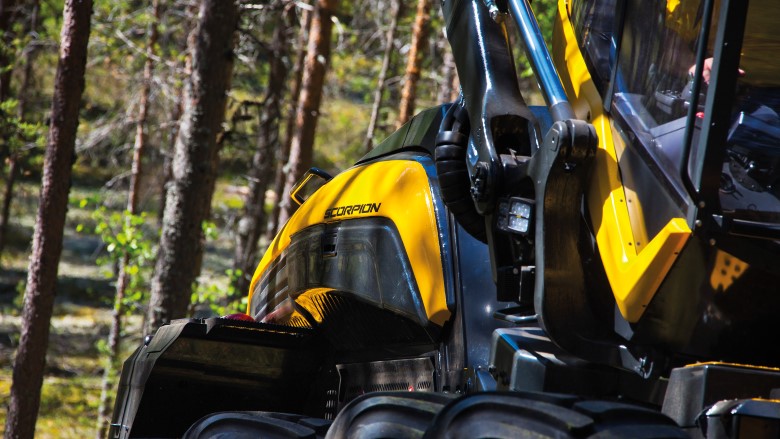 The Ponsse Scorpion harvester was awarded the Fennia Prize Grand Prix 2014 for industrial design. Special attention has been paid to comfortable working conditions to enable efficient and productive work in the Ponsse Scorpion. A new crane solution offers excellent visibility in all directions. As the driver is positioned in the middle of the cabin's turning circle, the driver does not feel like he is on a carousel when the cabin turns.
Ponsse's spirit
Ponsse is known for its exceptionally relaxed and fair working environment. Annually, about 7,000 visitors from around the world come to visit Ponsse's factory. They get to enjoy the hospitality and team spirit of Ponsse's employees.
The legacy of the company's founder, Einari Vidgrén, is still clearly visible in the company's operations and his sayings live on and inspire Ponsse's employees.The company's most important values are captured in the business concept: honesty, innovativeness, customer orientation, and Ponsse's spirit.