Abloy - Active cooperation solid results
Abloy and Teknos have proved that, by combining their efforts, two Finnish companies can achieve world-class results.
Abloy Oy is one of the leading manufacturers of locks, lock systems and architectural hardware, providing its customers with safe and easy-to-use solutions for opening and closing doors. As with Teknos, the Abloy brand has earned the trust of its customers through long-term development work and the provision of innovative products and professional, customer-oriented services.
Antimicrobial materials and finishes
In a way, customer orientation was the factor that acted as a natural trigger for cooperation between these two companies. Abloy was looking to develop antimicrobial products for applications where high levels of hygiene are required. Hospitals, sheltered housing and other similar buildings are environments where bacteria typically emerge and spread at a rapid pace. Door handles and fittings, for example, are surfaces that many people come into contact with on a daily basis. This makes them an important breeding ground for and transmitter of bacteria and viruses.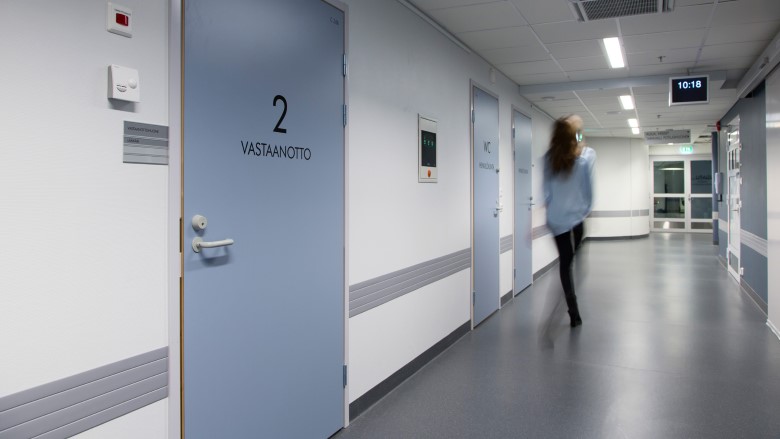 To tackle this challenge, Abloy began the development of latchsets made from antimicrobial materials. But the result was not perfect yet. What it needed was a surface treatment material with a matching resistance to mechanical wear, ease of cleaning and, above all, the antimicrobial properties of Abloy's high-quality products.
Various alternatives were thoroughly investigated. Finally, the sense of being able to achieve the goal came with the discovery of INFRALIT antimicrobial powder coatings by Abloy's representatives at Teknos' fair stand.
Market leader in effectiveness
Antimicrobial INFRALIT is a powder coating developed by Teknos and a market leader in effectiveness. It is an ideal coating solution wherever the highest possible hygiene standards are required. The innovativeness of both Teknos and Abloy is based on longterm research and development; an aspect of cooperation both companies wanted to ensure was viable.
This meant conducting a wide range of tests, during which the coating's suitability to Abloy's application needs was assessed from all sides.
Excellent resistance to wear and corrosion
Powder coatings proved to be superior in every respect to any competing solution. In addition to antimicrobial properties, they have excellent resistance to wear and corrosion. Wherever surfaces are exposed to very heavy use, it simply does not pay to settle for the next best thing.
Teknos antimicrobial powder coatings are cured at raised temperatures so as to make the finish fully sealed and resistant to mechanical wear. When the high quality of Abloy's latchsets is combined with the market-leading properties of Teknos' powder coatings, the outcome is superior corrosion-resistance. The finish survives even the harshest of corrosion tests, and achieves the highest possible corrosion resistance class. It is safe to say that this cooperation has led to true innovation and added value on the part of both these companies.
Abloy ACTIVE
As the result of the cooperation, Abloy ACTIVE was created – a unique and completely antimicrobial range of door fittings, whose initial primary environments for use were hospitals, health care centres and care facilities.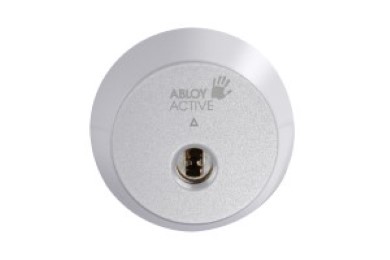 Abloy ACTIVE is also well-suited for treating surfaces that require effective corrosion protection in demanding environments, such as ocean liners and spas. The product range has sold well from the beginning, and the scope of demand was wider than expected. Abloy saw a new opportunity, and added the ACTIVE as a standard feature on all painted door fittings. This also makes Abloy ACTIVE more suited for other environments, such as schools, daycare centres, offices and homes.
Even an industry leader can enhance the value of its products through the active distribution of information and open discussion with partners who share the same values and principles. When the cooperation started, not all the possibilities were probably fully understood, but now, creative thinking and determined research have made their full exploitation a reality.
Abloy ACTIVE is an excellent example of how a cooperation-based way of thinking and operating can open the doors to new and significant opportunities in today's business.