Kidsrooms with Teknos' coating systems
The name says it all: LIFETIME Kidsrooms are furniture for children's rooms which "grow up" along with the child, from baby to teenager. An intelligent system design provides a solution to fit every size and match every age group. The children shouldn't be penned in. Instead, they should play in an imaginative environment, discover new worlds and have fun.
This innovative concept is the work of Danish furniture maker, M. Schack Engel A/S, in Hoyer (Jutland). The company has been developing and producing high-grade children's furniture since 1972, ranging from baby beds, cabinets, shelves and desks to complete children's bedroom sets. Among them are many unmistakable products such as the imaginative treehouse beds or the 4-in-1 bed, which can be adjusted for different age groups, thanks to its modular configuration.
LIFETIME Kidsroom products are currently for sale in about 30 countries in Europe, Asia, the Middle East and the USA. In addition to classic sales through selected specialist dealers, M. Schack Engel offers the product range as a shop-in-shop solution or franchise concept, depending on the region.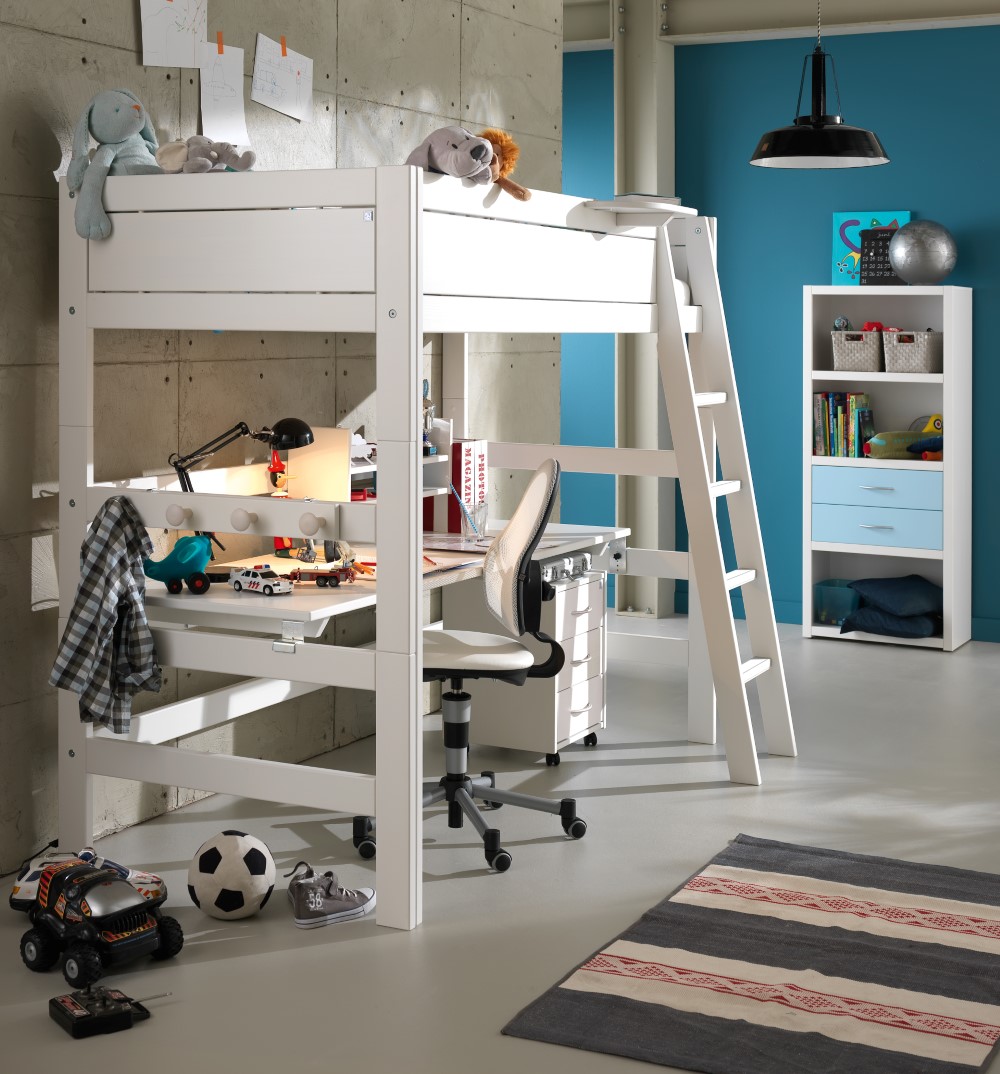 High quality and sustainability
High quality standards are an essential part of the LIFETIME philosophy. The solid wood furniture is produced in accordance with the strictest quality standards at Hoyer's facility in Jutland. "We rely on high-grade materials, solid design and Danish quality workmanship," says Keld Nielsen, who runs the company as managing partner, together with John Engel. "We want our furniture to be safe, sustainable and last longer than an entire childhood." This also entails fulfilling important safeguarding requirements such as the European standard EN 747 for bunk beds and loft beds.
M. Schack Engel also meets high standards in terms of sustainability and environmental friendliness. "We predominately work with domestic pine and birch from managed forestry practices," explains Keld Nielsen. "We use as much wood as possible and try to avoid other materials such as metal and plastics."
Two production lines with Teknos
M. Schack Engel uses environmentally friendly waterborne paints and stains for its coatings. The company has relied on Teknos coatings since its very inception, going all the way back to the company, Hygæa, which was later acquired by Teknos. Teknos remains an important coating supplier for LIFETIME furniture.
The company currently runs two production lines with Teknos systems. The furniture maker uses a system with AQUAFILLER 1100 and a topcoat of TEKNOCOAT AQUA 1878 as its white opaque coating for bed frames. Flat elements are coated with a UV curing system consisting of UVILUX SEALER 1456, UVILUX 1754 and 1760 primers and a topcoat of UVILUX 1770.
"Teknos coatings give us a high surface quality which fulfils our quality demands and meets the relevant safety and environmental standards," says Keld Nielsen. "Technical support and service are also important to us, and our experience with Teknos has been very good in this department as well."
And the long history of this cooperative effort continues – so that children all over the world will be able to play, have fun and sleep in LIFETIME furniture coated by Teknos.