Teknos participated in the Oxfordshire Artweeks in UK
​What is Oxfordshire Artweek?

Oxfordshire Artweek is the UK's oldest and biggest artist open studios & pop-up exhibition event that is always arranged once a year during May. During the month, there will be always hundreds of pop-ups opened around the country. Since the festival was founded in 1981, this year was the celebration of its 40 years anniversary. Every year the pop-up art shows gather a huge number of visitors, but the festival can also be seen and followed online regardless of the location of the art enthusiast.
Who organizes all of this?

The Oxfordshire Visual Arts Festival (Artweeks) is a non-profit-making company, limited by guarantee and owned by its members. Anyone interested is welcome to take part and there is no selection process for artists wishing to participate, the aim is really to support the artists and, hence, it is hoped that as many will be able to jump in as possible. Artweeks is run by a board of voluntary directors, made up of artists and other professionals who generously donate their time and expertise, and is managed by a part-time executive director, supported by a part-time office administrator. They, in turn, are supported by a team of sixteen volunteer area co-ordinators who provide a local focus for promotional activities and offer advice for members.
In addition to the current organizers, there are multiple ways how other people can help this event, for example, as sponsors, distributors, local volunteers, map designers, etc. This year, Teknos UK acted as a sponsor for this happening.

The month of May in UK is known for different CSR actions that companies are taking across the cities

During May each year, artists and designer-makers across Oxfordshire exhibit their work in nearly 500 stunning exhibitions throughout the county, ranging from group exhibitions in large public spaces to individual artists showing in their own homes or studios gathering more than 100,000 visitors yearly. What is common for all of these art shows is that there are no entry fee payments for these, and that everyone is more than welcomed to freely join to this local event. This year, the festival took place from May 7th to 29th.
The theme of this year was Local artists
The Oxfordshire Artweeks Festival offers a wide variety of media; painting, photography, textiles, sculpture, ceramics, furniture, glass, mosaics, jewelry, and much more and this is a fantastic opportunity to meet the artists and talk about their work while watching demonstrations. Sometimes there is even a chance to try your hand and have an artistic go yourself.
Since there is a huge need every year for different places to be turned into pop-up art galleries, this year Teknos decided to provide our help in arranging this event and we started providing our paints for the refreshment of one old clothing store. In order to turn this space into a beautiful-looking art gallery, there were multiple cans of Teknos coatings used to fix the broken wall and remove the old coatings. Luckily Teknos was not working alone, namely, more than 20 happy and active volunteers participated in the painting process in Bicester and got everything done in just a couple of days. As a nice fact, one of the volunteers doing the painting was from an interior design background and, hence, was more than willing to start running and guiding the painting process.
Teknos paints used for this reconstruction:
20L x FA20 white
3L x FA40 Jet black
50L x TEKNOSPRO 5 (F&B Skimming stone)
20L x FA20 (F&B Skimming stone)
Before pictures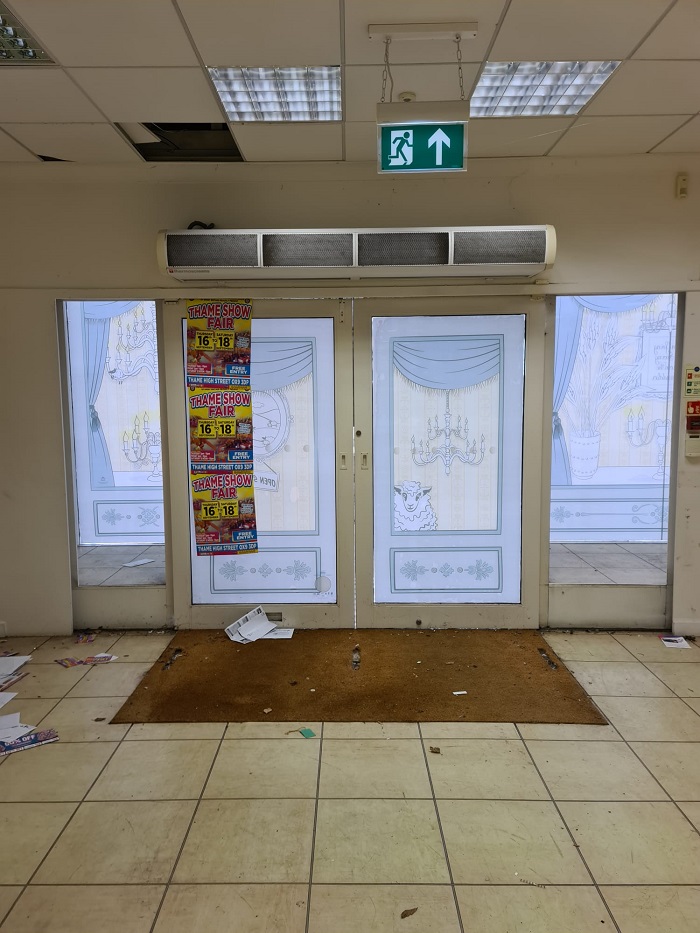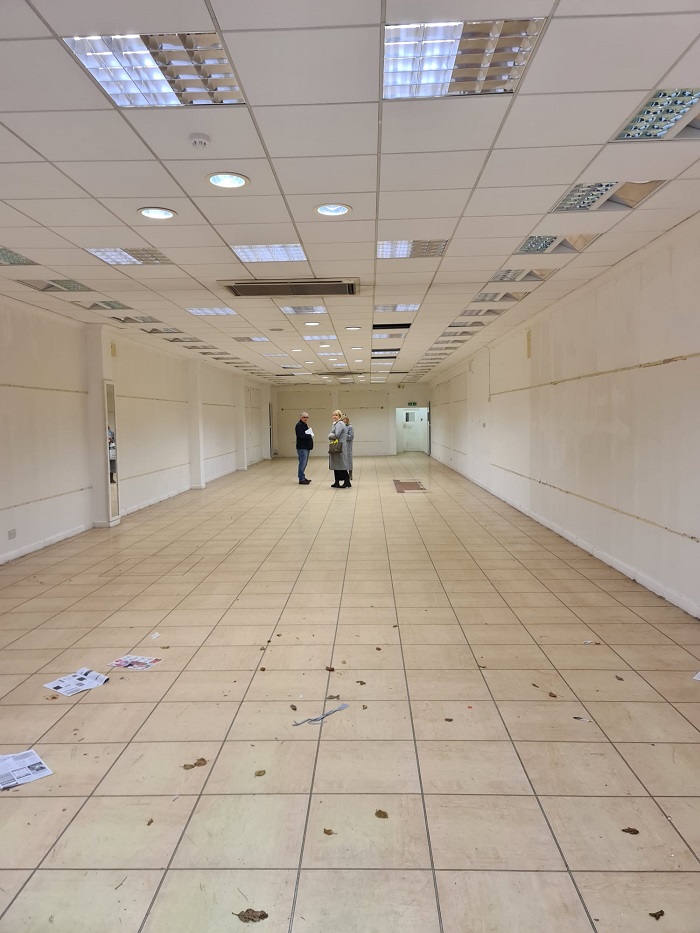 After photos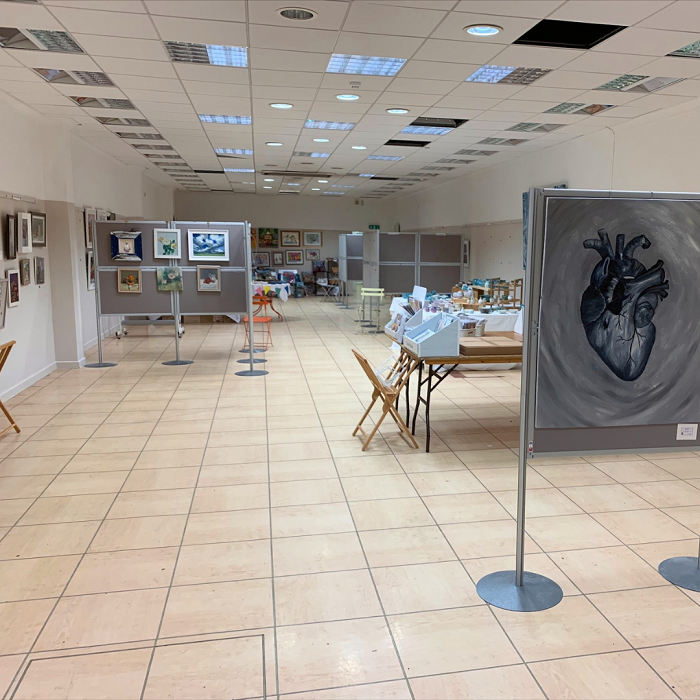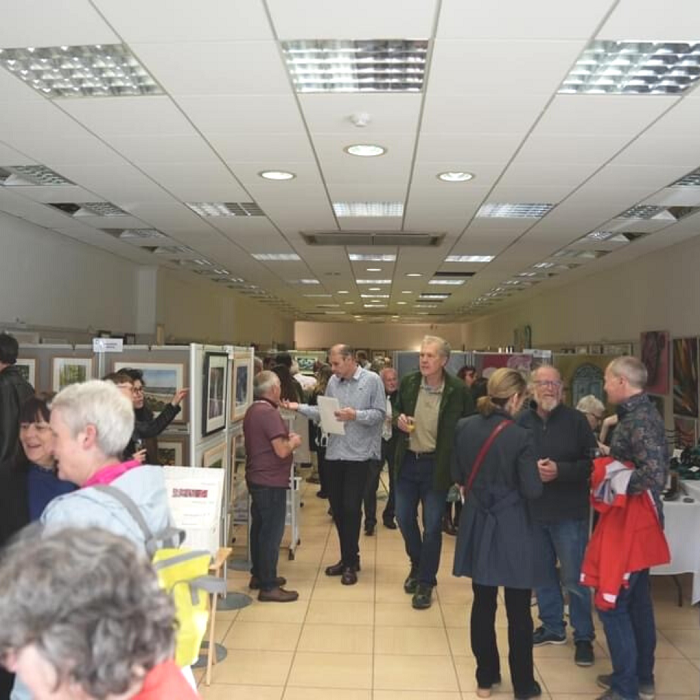 After the place had got a new and fresh outlook, the gallery was opened 21st of May, and was open for one week enabling 28 local artists, including paintings, photography, print making, jewelry, and pottery, to come and present their piece of arts.
Opening hours of the gallery were: Mon-Sat 10am-5pm Sun 10-4pm.
What happens after the art festival?


A company called Dragonfly Framing set up a Bicester Art Network 5 years ago to bring together local artists and assist them with exhibiting their work to a local audience. Those artists can be the ones who have already been participating in the art festival or new ones who are just interested in joining. The community is not only meant to provide guidance for the artists but also to enable fostered collaboration for them. After the art festival, Dragonfly Framing also organized a Welcome Back Pop Up Galleries in November and December to even further support artists in the countryside.


Schedule is already being planned for next year 2023
In the first week of the 2023 festival (6th-14th May) studios will be open in South Oxfordshire;
in the second week (13th-21st May) you can explore North and West Oxfordshire locations
& in the third week (20th-29th May) venues in Oxford city welcome you in.