From chemistry to creative it solutions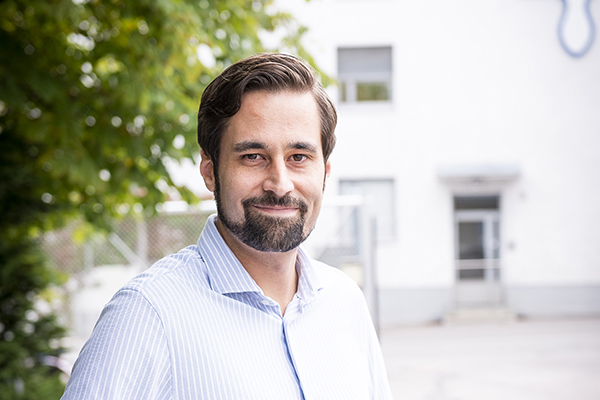 Aapo Tammisto joined Teknos 10 years ago as a R&D Chemist, but his keen interest in IT lead him to a very different career path than the usual. Today, he works as a IT Manager in Finland.
"I graduated in 2006 as M.Sc (Tech) in Organic Chemistry. In June 2008, after two years as a graduate student, I decided that it was time to do something concrete and applied for a R&D Chemist position at Teknos. As I've always been interested in IT, I found myself doing ERP rollouts, creating SQL reporting for ERP and administrating the company's environmental system. At some point it became clear that my work tasks and my title didn't match anymore, and I was appointed first as Group IT Solution Specialist, then Group IT Solution Manager and in fall 2017, IT Manager for Teknos Oy, which is my current role.
As the IT Manager for Teknos Oy I'm responsible for IT in Finland. Luckily, I have great subordinates that have a strong expertise and a long history with Teknos to work with. I guess it's never possible to fully let the history go, and thus I still have some responsibilities from earlier roles. No chemistry anymore, though. On a typical day I first arrange my older son to daycare. At work, before the first meeting, I have a big cup of coffee while processing emails and approving invoices. During the day there is usually 1-3 meetings and in between I try to get some more emails processed and the help-needing clients that show up at the door chink happy. Occasionally, phone or Skype rings and offers something new to get busy with.
Facing problems can be fun
Problem-solving has always been the best bit of my work, both in R&D and IT. And luckily in IT, there's plenty of it. A fun day at work usually begins with a problem that the team has never faced before. During the day we manage to solve the problem using our own creativity and team effort. After the problem is solved and all stakeholders happy, it's great to feel we all learned something new that day. Also, it's great to be able to cooperate with so many other functions within Teknos locally and globally.
Working in R&D and in cooperation with purchasing and production, i.e. seeing your very own paint formula produced, visiting customers with salesmen and seeing how the product works on the customer's painting line, has really enabled a good base for my career. I've seen similar career paths in R&D, at least here in Finland, and see this as an unique thing for Teknos. It really helps your work when you see the big picture and understand the business the company is in.
Healthy work culture lead to increased productivity
I think the future for Teknos looks bright and the work atmosphere is, in general, great. Healthy work culture leads to satisfied employees and an increased productivity. I feel that it's easy to approach almost anyone and have a relaxed conversation. You can easily ask help from a colleague from a different department or even across country borders.
I consider myself lucky as I have had the possibility, especially in the beginning of my career, to self-direct my work towards the things I have been the most motivated about. Biggest thanks for that goes of course to my previous boss who probably thought that this guy is not much of an chemist, better let him try something else.
From my point of view Teknos has lately taken several steps in the right direction. I feel Teknos cares for its employees and gives them space and opportunities to build their careers. I would really like to see myself working for Teknos still after another 10 years. This requires of course that my work keeps me motivated and that my superiors remain happy. At the moment I believe that there are no major obstacles on that way".