PAINTING SYSTEM
A20.2 TEKNOFLOOR 200F
Unpainted, bare concrete surfaces in industrial facilities, garages, warehouses
Pretreatment
Remove laitance by shot-blasting or diamond-grinding. If neither is possible use RENSA ETCHING Etching liquid.
Application
Mix the components thoroughly. Prime with TEKNOFLOOR 200F diluted by 10-30%. Topcoat with undiluted TEKNOFLOOR 200F 8-24 hours after priming.
PRODUCTS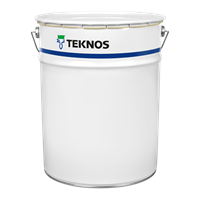 A two-component, solvent-free epoxy coating for concrete floors whenever a paint coat resistant for hard abrasion is required.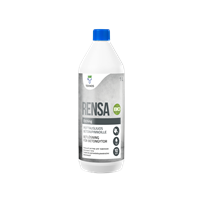 An acidic, emulsifying washing liquid for etching concrete floors.
More specific product information in technical data sheet. Painting system search recommends products based on the information you provide and does not take into account any specific needs of the site, e.g. the quality of the material to be painted or the properties of the previous paint. The main responsibility lies with the designer.
In case of doubt, please contact your local Teknos team.