TEKNOZINC 50 SE
TEKNOZINC 50 SE
Zinc rich epoxy paint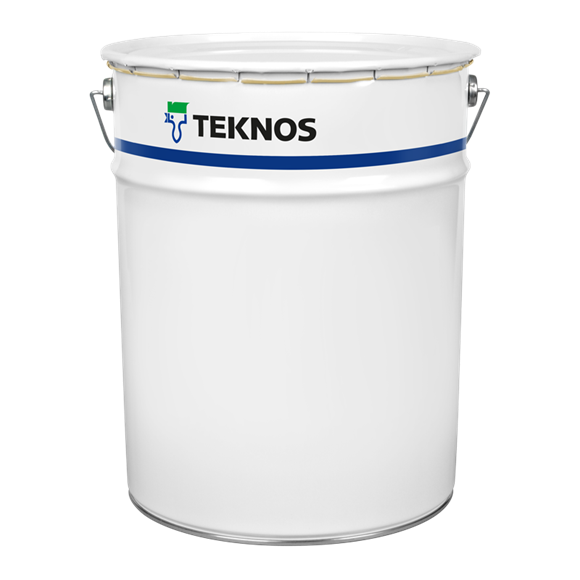 Corrosion protective
2-component
Primer
TEKNOZINC 50 SE is a two-pack zinc rich epoxy paint, which besides zinc contains also other efficient anticorrosive pigments.
ntended for use as a primer in polyurethane coating systems K28, chlorinated rubber coating systems K4 and epoxy coating systems K22.
TEKNOZINC 50 SE efficiently protects steel from underfilm corrosion and it resists weathering even without any top coat. TEKNOZINC SE WINTER HARDENER (data sheet no. 1885) is to be used when painting at temperatures below +10°C.
| | |
| --- | --- |
| Solids | abt. 50 % by volume |
| Total mass of solids | abt. 1500 g/l |
| Volatile organic compound (VOC) | abt. 470 g/l |
| Pot life | 16 h (+23 °C) |
| Mixing ratio | 5:1 by volume (comp. A : comp. B) |
| Hardener | Comp. B: TEKNOZINC 50 SE / 80 SE / 90 SE HARDENER |
| Gloss | Matt |
| Drying time – dust free | after 5 min |
| Drying time – touch dry | after 30 min |
| Drying time – fully cured | after 7 d |
| Thinner | TEKNOSOLV 9506 |
| Clean up | TEKNOSOLV 9506 |