TEKNOZINC 3480 SE
TEKNOZINC 3480 SE
Zinc rich epoxy paint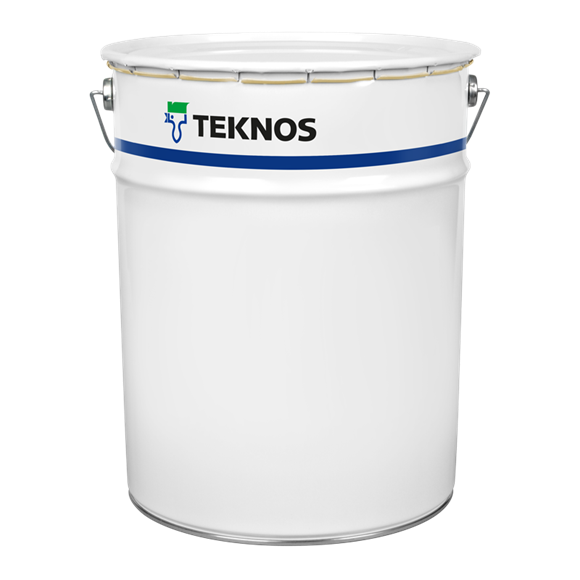 Corrosion protective
2-component
Solvent-borne
Primer
TEKNOZINC 3480 SE is a two-pack solvent-borne zinc rich epoxy paint with a high solids content.
TEKNOZINC 3480 SE is used as a primer in polyurethane and epoxy painting systems.
Protects efficiently from underfilm corrosion and resists weathering even without any top coat. The paint comes up to the specifications of standard EN-ISO 12944-5. The zinc content of the paint is at least 80% by weight in the dry paint film.
| | |
| --- | --- |
| Solids | abt. 66 % by volume |
| Total mass of solids | abt. 2400 g/l |
| Volatile organic compound (VOC) | abt. 300 g/l |
| Pot life | 3 h (+23 °C) |
| Mixing ratio | 5:1 by volume (comp. A : comp. B) |
| Hardener | Comp. B: TEKNOZINC HARDENER 7511 |
| Gloss | Matt |
| Drying time – dust free | after 10 min |
| Drying time – touch dry | after 15 min |
| Drying time – fully cured | after 7 d |
| Thinner | TEKNOSOLV 9506 |
| Clean up | TEKNOSOLV 9506 |
| Approvals & certificates | EN ISO 12944-5 |