TEKNOZINC 3231
TEKNOZINC 3231
Epoxy zincrich primer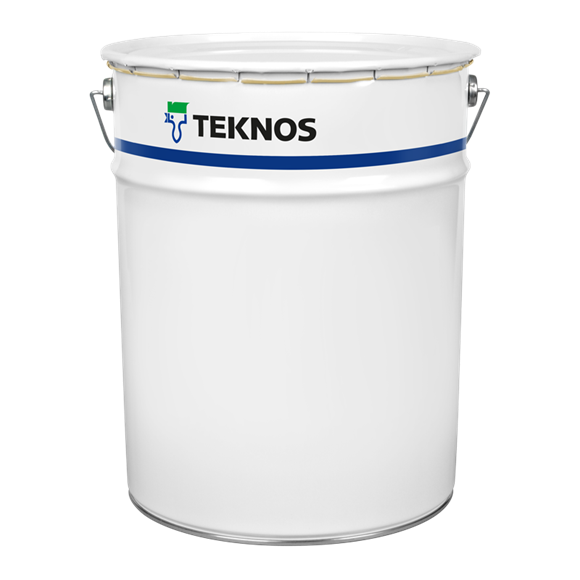 Corrosion protective
2-component
Solvent-borne
Primer
TEKNOZINC 3231 is a two component high solid epoxy zinc rich primer.
Primer for Polysiloxane-, Polyurethane- and Epoxy systems.
TEKNOZINC 3231 gives effective corrosion protection and is weather resistant even without Topcoat. It provides long overcoating intervals. The content of zinc in dry film is minimum 90%.
Surface preparation
Remove from the surface any contaminants that might be detrimental to surface preparation and coating. Remove also water-soluble salts by using appropriate methods. The surface should be prepared as follows: STEEL SURFACES: Remove mill scale and rust by blast cleaning to preparation grade Sa 2½ (standard ISO 8501-1). OLD PAINTED SURFACES SUITABLE FOR OVERCOATING: Any impurities that might be detrimental to the application of paint (e.g. grease and salts) are to be removed. The surface must be dry and clean. Old, painted surfaces that have exceeded the maximum overcoating time are to be roughened as well. The place and time of the preparation are to be chosen so that the prepared surface will not get dirty or damp before the subsequent treatment.
| | |
| --- | --- |
| Solids | abt. 57 % by volume |
| Weight solids | abt. 85 % by weight |
| Volatile organic compound (VOC) | abt. 380 g/l |
| Pot life | 8 h (+23 °C) |
| Mixing ratio | 4:1 by volume (comp. A : comp. B) |
| Hardener | Comp. B: TEKNOZINC HARDENER 3231 |
| Gloss | Matt |
| Drying time – dust free | after 15 min |
| Drying time – touch dry | after 45 min |
| Drying time – forced drying | 60°C / 1h |
| Drying time - overcoatable | after min. 6 h to max. 6 month by +10°C / after min. 1 h to max. 6 month by +23°C |
| Thinner | TEKNOSOLV 6750 |
| Clean up | TEKNOSOLV 6750 |