TEKNOTYRE AQUA 300-00
TEKNOTYRE AQUA 300-00
Dispersion paint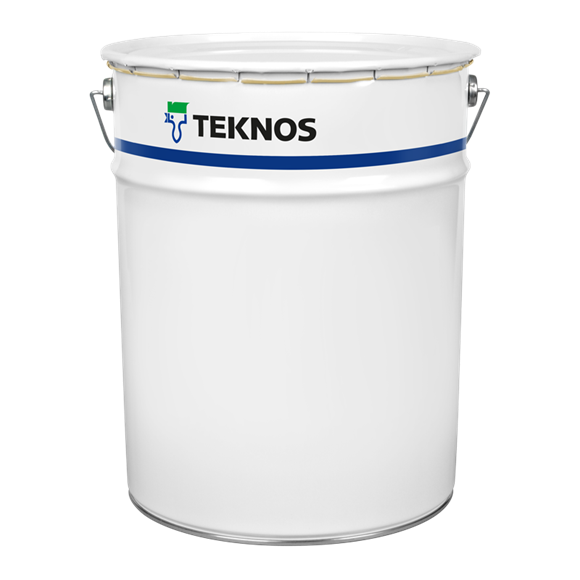 TEKNOTYRE AQUA 300-00 is a water-borne, air-drying dispersion-based paint for tyres.
TEKNOTYRE AQUA 300-00 is used for creating a surface finish on old or retreaded rubber tyres. Effectively hides colour and gloss differences on the tyre and gives a smooth surface finish. TEKNOTYRE AQUA 300-00 is used on tyres to be painted after vulcanizing.
Surface preparation
The surfaces must be free from oil, grease and other impurities.
Application conditions
The surface to be treated has to be dry. The temperature of the air, the surface and the paint shall be above +15°C and the relative humidity of the air below 60%.
Storage
Must not freeze. Most suitable storage temperature is +5°C - +25°C.
| | |
| --- | --- |
| Total mass of solids | abt. 180 g/l |
| Volatile organic compound (VOC) | See safety data sheet. |
| Gloss | Matt |
| Practical spreading rate | approx. 12 m²/l. |
| Drying time – touch dry | approx. 45 min. Note: Thick layers and/or low temperatures prolong the drying time. |
| Thinner | Water. |
| Clean up | Water. |
| Colours | Black. |
| Safety markings | See safety data sheet. |