TEKNOTAR 100
TEKNOTAR 100
Purified epoxy tar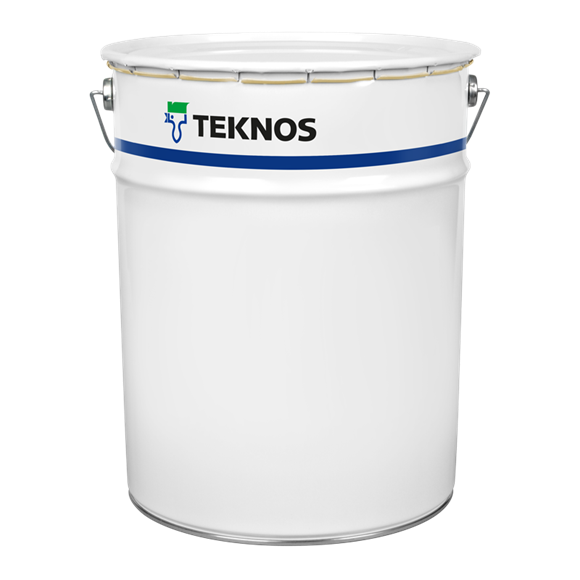 TEKNOTAR 100 is a two-pack synthetic epoxy tar paint.
Used as a primer and top coat on steel structures in epoxy tar systems. TEKNOTAR 100 is also suitable for concrete surfaces.
TEKNOTAR 100 forms a thick, chemical resistant coating. It can be used on interior and exterior and also on submerged and subterranean steel structures.
| | |
| --- | --- |
| Solids | abt. 65 % by volume |
| Total mass of solids | abt. 980 g/l |
| Volatile organic compound (VOC) | abt. 340 g/l |
| Pot life | 3 h (+23 °C) |
| Mixing ratio | 2:1 by volume (comp. A : comp. B) |
| Hardener | Comp. B: TEKNOTAR 100 HARDENER |
| Gloss | Semi-matt |
| Drying time – dust free | after 10 min |
| Drying time – touch dry | after 4 h |
| Drying time – fully cured | after 7 days |
| Thinner | TEKNOSOLV 9506 |
| Clean up | TEKNOSOLV 9506 |