TEKNORAN COMBI 1485-80
TEKNORAN COMBI 1485-80
Single coat structure paint based on oxirane ester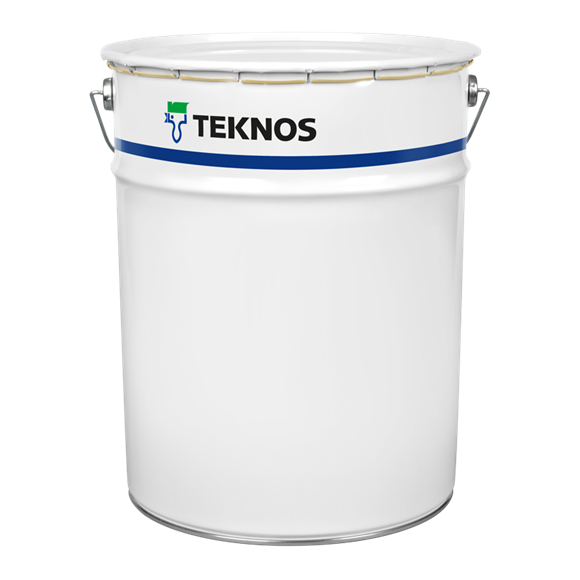 TEKNORAN COMBI 1485-80 is a 2-pack, isocyanate-free single coat paint with high solids content and based on oxirane ester. Contains active anticorrosive pigments.
Product coating on steel surfaces within the engineering industry. The solvent emissions of the paint are low due to the high volume solids content. The paint dries both in elevated and in room temperatures. Welding of the painted surface is to be avoided.
Paint gives a structured surface.
| | |
| --- | --- |
| Solids | abt. 68 % by volume |
| Total mass of solids | abt. 1370 g/l |
| Volatile organic compound (VOC) | abt. 320 g/l |
| Pot life | 4 h (+23 °C) |
| Mixing ratio | 2:1 by volume (comp. A : comp. B) |
| Hardener | Comp. B: TEKNORAN HARDENER 1475-51 |
| Gloss | Matt |
| Drying time – dust free | after 1 h |
| Drying time – touch dry | after 4 h |
| Drying time – forced drying | 80°C / 30 min |
| Thinner | TEKNOSOLV 1135-25 / TEKNOSOLV 1602 |
| Clean up | TEKNOSOLV 1135-25 / TEKNOSOLV 1602 |