TEKNOPUR 400-800
TEKNOPUR 400-800
Elastomeric coating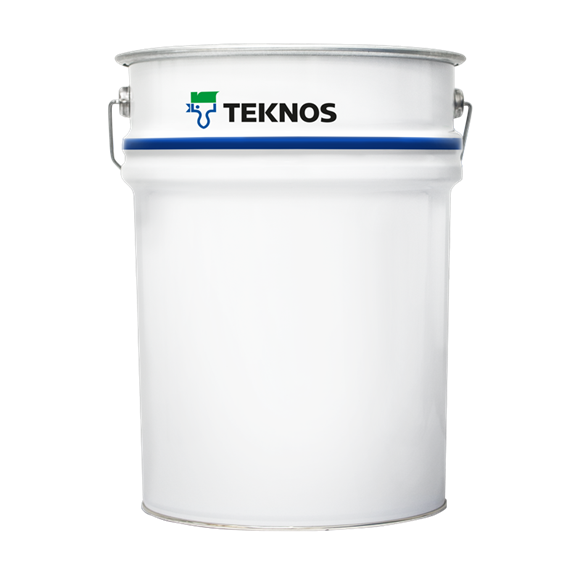 Chemical resistant
Immersion resistant
2-component
TEKNOPUR 400-800 is a two-pack solvent-free elastomeric coating. Coating is applied by spraying. TEKNOPUR 400-800 is based on modified polyurea technology.
Intended for use as waterproofing and as a coating for bitumen roofs and concrete structures.
TEKNOPUR 400-800 withstands impacts, hard abrasion, chemicals and constant immersion in water. The Coating yellows due to the effect of UV-light. When a surface with good colour retention is desired, the surface needs to be overcoated with TEKNODUR 0050, 0090 or 0190 polyurethane top coat. The coating is usually applied to 2000 - 3000 µm thickness. Product has CE approval for protection of concrete structures.
Technical data sheet
Safety data sheet
Other product specific documents
| | |
| --- | --- |
| Solids | abt. 100 % by volume |
| Total mass of solids | abt. 1130 g/l |
| Volatile organic compound (VOC) | abt. 0 g/l |
| Pot life | 10 sec. (+23 °C) |
| Mixing ratio | 1:1 by volume (comp. A : comp. B) |
| Hardener | Comp. A: TEKNOPUR HARDENER 7245 |
| Gloss | Gloss |
| Drying time – touch dry | about 40 sec |
| Drying time – fit for light traffic | about 5 min |
| Drying time – fully cured | about 1 d |
| Clean up | TEKNOCLEAN 6496, TEKNOCLEAN 6481 |
| Approvals & certificates | CE marking |