TEKNOPOX PRIMER 9-00
TEKNOPOX PRIMER 9-00
Epoxy primer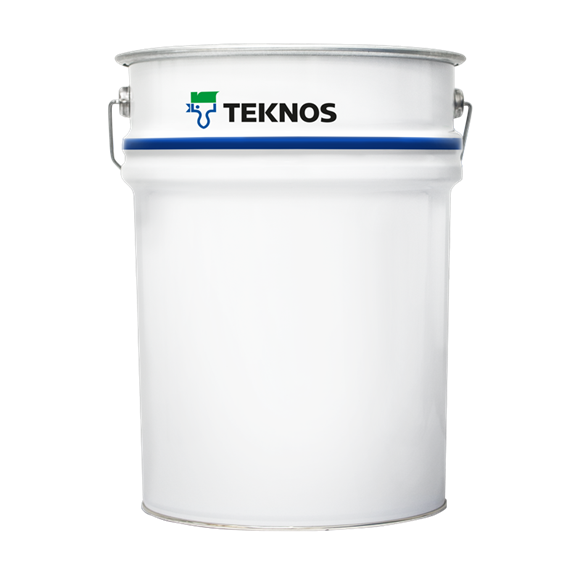 Chemical resistant
Wear resistant
2-component
Solvent-borne
Primer
Two-pack epoxy primer.
Used as an anticorrosive paint on blast-cleaned steel surfaces as well as on zinc coated and aluminium surfaces in objects where good resistance to abrasion, water, oil and chemicals is required.
Paint is fast drying, has good application properties and levelling is also good. Will cure even at +0 °C temperature.
| | |
| --- | --- |
| Solids | abt. 62 % by volume |
| Total mass of solids | abt. 1030 g/l |
| Volatile organic compound (VOC) | abt. 350 g/l |
| Pot life | 3 h (+23 °C) |
| Hardener | Comp. B: TEKNOPOX HARDENER 7219 |
| Gloss | Semi-matt |
| Drying time – dust free | 10 min |
| Drying time – touch dry | 45 min |
| Thinner | TEKNOSOLV 9506 |
| Clean up | TEKNOSOLV 9506 |
| Safety markings | See Safety Data Sheet. |