TEKNOLAC COMBI 151-500
TEKNOLAC COMBI 151-500
Alkyd Paint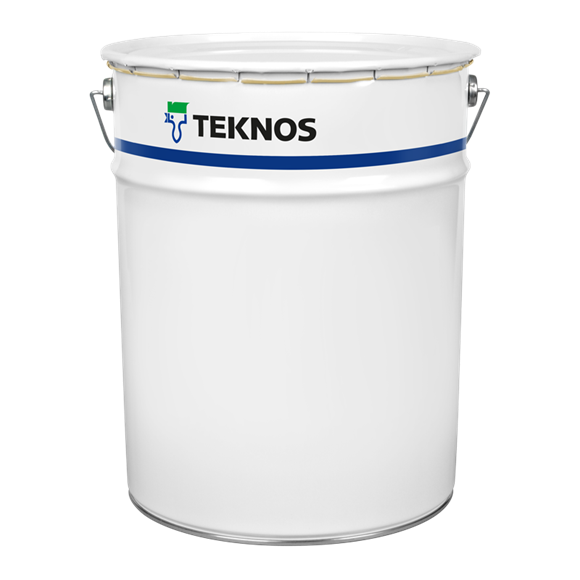 Corrosion protective
UV resistant
1-component
Solvent-borne
DTM (direct-to-metal)
Topcoat
TEKNOLAC COMBI 151-500 is a quick-drying alkyd paint.
The paint after tinting is used as a topcoat on interior and exterior steel constructions exploited in urban and industrial atmosphere. Can also be used in mild environmental stress classes as a single coat on steel. An example of this type of application can be painting a means of transport, eg. waggons, containers. Before using the product the manufacturer shoud be contacted with Teknos to check the suitability of the product for the object in question.
TEKNOLAC COMBI 151 5-00 is decorative, semi gloss coating, with good adhesion to the substrate, flexible and resistant to weathering.
| | |
| --- | --- |
| Solids | abt. 50 % by volume |
| Total mass of solids | abt. 710 g/l |
| Volatile organic compound (VOC) | abt. 500 g/l |
| Tinting system | Teknomix;Teknotint |
| Drying time – dust free | after 30 min |
| Drying time – touch dry | after 1 h |
| Thinner | TEKNOSOLV 1639,TEKNOSOLV 9502 |
| Clean up | TEKNOSOLV 1639,TEKNOSOLV 9502 |