TEKNOLAC 2246
TEKNOLAC 2246
Alkyd one coat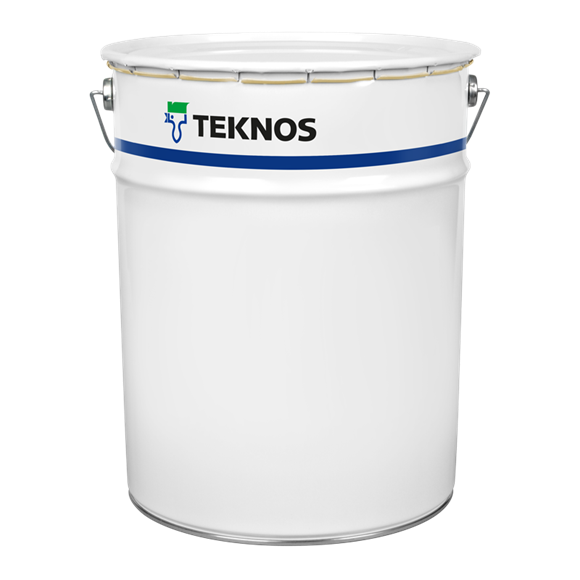 Corrosion protective
1-component
Solvent-borne
Single coat paint
TEKNOLAC 2246 is an air-drying one-coat paint based on alkyd resin. Contains corrosion protection pigments.
Can be used as a one-coat for steel for indoor and outdoor areas.
A fast drying primer with good corrosion protection. Good sagging resistance.
Surface preparation
Remove from the surface any contaminants that might be detrimental to surface preparation and coating. Remove also water-soluble salts by using appropriate methods. The surface should be prepared as follows: STEEL SURFACES: Remove the skin and rust by blasting until Degree of preparation Sa 2½ (ISO 8501-1) Roughening of thin sheet metal surfaces Improves the adhesion of the paint to the substrate. OLD, OVERLATABLE SURFACES: Contaminants containing the (E.g., fats and salts). The surface should be Dry and clean. Old color surfaces showing the maximum Overpainting interval exceeded, are also roughened become. The place and the time of preparation are to be chosen so that the prepared Surface is not dirty before the subsequent surface treatment or Is moist.
| | |
| --- | --- |
| Solids | abt. 46 % by volume |
| Weight solids | abt. 62 % by weight |
| Volatile organic compound (VOC) | abt. 460 g/l |
| Gloss | Matt |
| Drying time – dust free | after 30 min |
| Drying time – touch dry | after 90 min |
| Drying time - overcoatable | after 4 h |
| Thinner | TEKNOSOLV 6746 |
| Clean up | TEKNOSOLV 6746 |