TEKNOLAC 2244-08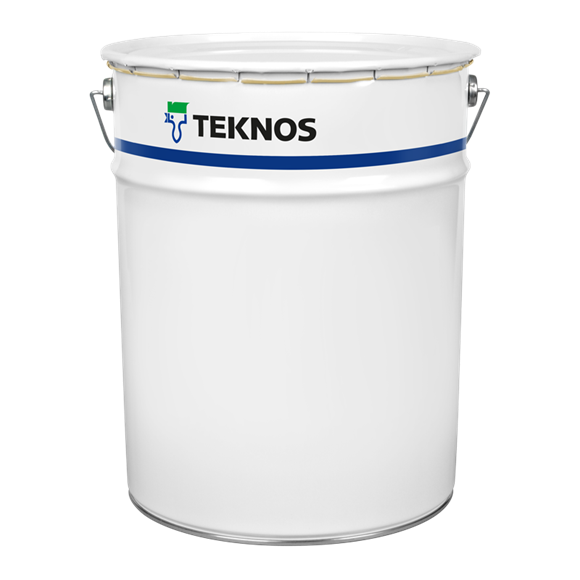 Corrosion protective
1-component
Solvent-borne
Topcoat
Iron mica coating for robust corrosion protection.
High-quality, colour-stable top coat for steel constructions.
Certified corrosion protection in combination with TEKNOLAC PRIMER 2242 or TEKNOLAC PRIMER 2245 for black steel or KT steel Or with TEKNOCRYL PRIMER 2249 for galvanizing - high resistance to chalking and weathering - high flexibility.
Surface preparation
Remove from the surface any contaminants that might be detrimental to surface preparation and coating. Remove also water-soluble salts by using appropriate methods. The surface should be prepared as follows: For FIRST COATING: Suitable primers are e.g. TEKNOLAC PRIMER 2242 or TEKNOLAC PRIMER 2245 for black steel or KT steel, as well as TEKNOCRYL PRIMER 2249 for galvanized steel parts. OLD, OVERLATABLE SURFACES: Impurities which hinder the application (e.g., fats and salts), remove. The surface should be dry and clean. Old color surfaces Have exceeded the maximum overpainting interval Roughened
| | |
| --- | --- |
| Solids | abt. 50 % by volume |
| Total mass of solids | abt. 420 g/l |
| Weight solids | abt. 70 % by weight |
| Volatile organic compound (VOC) | abt. 400 g/l |
| Gloss | Semigloss |
| Drying time – touch dry | 2 h |
| Drying time - overcoatable | after 48 h |
| Thinner | TEKNOSOLV 6750 |
| Clean up | TEKNOSOLV 6750 |