TEKNOFLOOR 400F
TEKNOFLOOR 400F
Epoxy varnish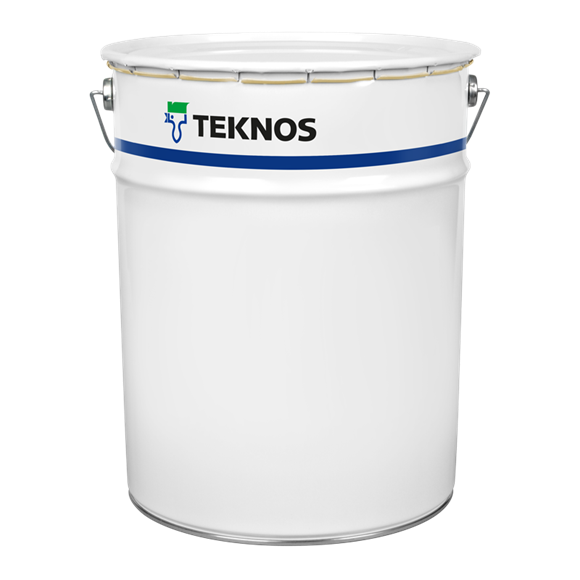 TEKNOFLOOR Colour Sand Screed consists of solvent-free, two-pack TEKNOFLOOR 400F Epoxy Varnish and a mixture of coloured sand. The Screed is applied in a thickness of 4 - 6 mm.
TEKNOFLOOR Colour Sand Screed is used for floors subjected to heavy abrasion or attacked by strong chemicals or hot water. Suitable areas of application are floors in food and meat processing plants, pulp and paper mills, chemical plants and dairies.
TEKNOFLOOR Colour Sand Screed has excellent abrasion resistance due to its thick coat and high sand content. The surface of the coating is not slippery. In accordance with the Classification Standard SFS-EN 13501-1:2002 (Technical Research Centre of Finland, research Report RTE 4314/04) TEKNOFLOOR Colour Sand Screed's fire conduct is in category Bfl and the smoke formation is in category s1. The paint has CE approval for protection of concrete structures. TEKNOFLOOR 400F is suitable for use in food preparation and packaging environments (Smithers Rapra, Certificate Number GC0071).
Technical data sheet
Safety data sheet
Other product specific documents
| | |
| --- | --- |
| Solids | abt. 100 % by volume |
| Total mass of solids | abt. 1100 g/l |
| Volatile organic compound (VOC) | abt. 0 g/l |
| Pot life | 15-30 min. (+23 °C) |
| Mixing ratio | 2:1 by volume (comp. A : comp. B) |
| Hardener | Comp. B: TEKNOFLOOR HARDENER 400H |
| Drying time – fit for light traffic | after 24 h |
| Drying time – fully cured | after 7 days |
| Clean up | TEKNOSOLV 9506 |
| Approvals & certificates | CE marking,Smithers Rapra,VTT (Finland) |