TEKNODUR COMBI 3430-09
TEKNODUR COMBI 3430-09
Polyurethane paint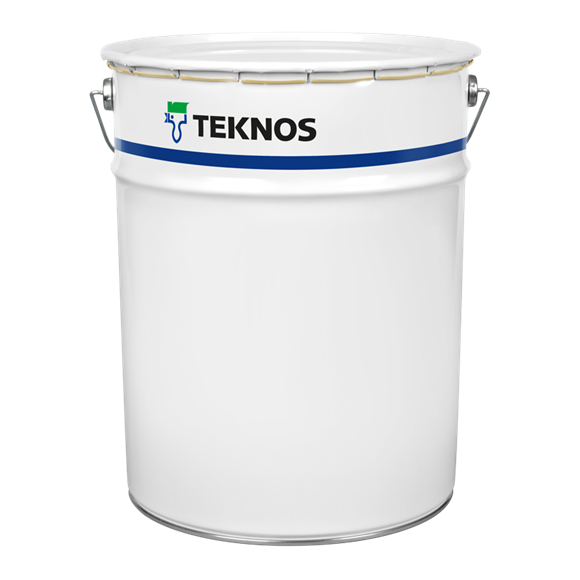 Corrosion protective
UV resistant
Wear resistant
DTM (direct-to-metal)
2-component
Solvent-borne
Top coat
TEKNODUR COMBI 3430-09 is a two pack anticorrosive pigmented polyurethane paint with low solvent content where the hardener used is an aliphatic isocyanate resin.
Used as a one layer paint. The paint can also be used as a top coat in Polyurethane Coating Systems. It is suitable for use on steel, zinc and aluminium surfaces. The paint can be used on several different types of substrates and on many well attached old paint surfaces.
The paint produces a high gloss film with good mechanical and weather resistance. The use of TEKNODUR 0250 or TEKNODUR 0290 Polyurethane Varnish is recommended on objects when the topcoat is required to have excellent gloss and colour retention. Version TEKNODUR COMBI 3430-09 comes up to the specifications of Swedish Standard SSG 1026-TB.
Technical data sheet
Safety data sheet
Other product specific documents
| | |
| --- | --- |
| Solids | abt. 58 % by volume |
| Total mass of solids | abt. 920 g/l |
| Volatile organic compound (VOC) | abt. 380 g/l |
| Pot life | 1 h 30 min (+23 °C) |
| Mixing ratio | 6:1 by volume (comp. A : comp. B) |
| Hardener | Comp. B: TEKNODUR HARDENER 7230 |
| Gloss | Gloss |
| Tinting system | Teknomix,Teknotint |
| Drying time – dust free | after 45 min |
| Drying time – touch dry | after 5 h |
| Drying time – fully cured | after 7 d |
| Thinner | Standard thinner: TEKNOSOLV 9526, TEKNOSOLV 6220 or TEKNOSOLV 9521 |
| Clean up | TEKNOCLEAN 6496 |
| Approvals & certificates | SSG 1026-TB |
| Gloss value | 85-95 |