TEKNODUR 70 5-00
TEKNODUR 70 5-00
Polyurethane Top Coat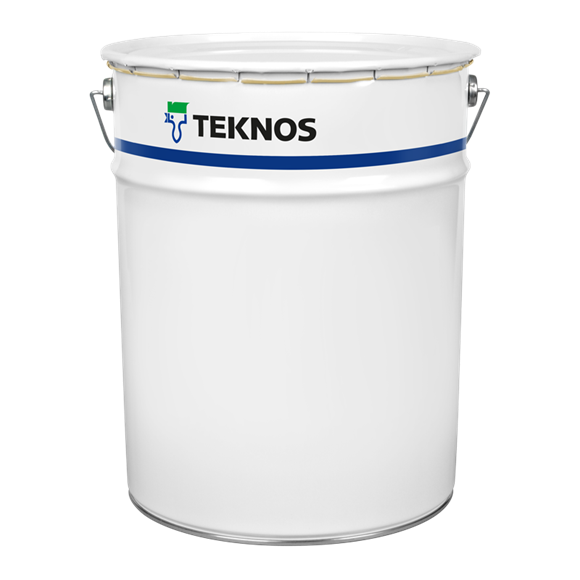 UV resistant
2-component
Solvent-borne
Topcoat
TEKNODUR 70 5-00 is a two-pack, fast drying semigloss polyurethane top coat. The hardener is an aliphatic isocyanate resin.
Intended for final painting of steel construction expoited in urban and industrial atmosphere.
High decorative, semigloss coating, good adhesive to substrate. Resistant to weathering, sun radiation, salt and alkali solutions, thinned acid solutions and petroleum products.
| | |
| --- | --- |
| Solids | abt. 54 % by volume |
| Total mass of solids | abt. 820 g/l |
| Volatile organic compound (VOC) | abt. 430 g/l |
| Pot life | 2 h (+23 °C) |
| Mixing ratio | 100:9 by volume (comp. A : comp. B) |
| Hardener | Comp. B: TEKNODUR HARDENER 7332 |
| Tinting system | Teknomix;Teknotint |
| Drying time – dust free | after 40 min |
| Drying time – touch dry | after 2 h |
| Thinner | TEKNOSOLV 433, TEKNOSOLV 9521 |
| Clean up | TEKNOSOLV 433, TEKNOSOLV 9521 |