TEKNOCRYL AQUA 2K 2520-05
TEKNOCRYL AQUA 2K 2520-05
NISO - Acrylate top coat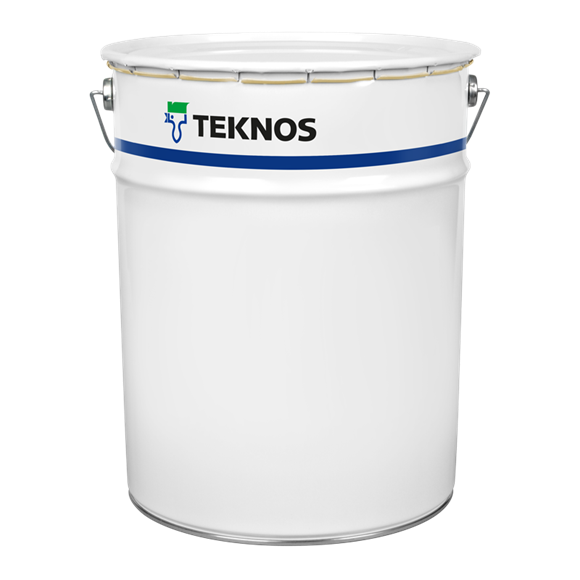 TEKNOCRYL AQUA 2K 2520 is a two pack, water-borne NISO -acrylate paint. The hardener is isocyanate free special hardener.
Used as top coat in painting systems with epoxy paints, e.g. TEKNOPOX AQUA PRIMER 3 and TEKNOPLAST PRIMER 7. Can be used on TEKNOCRYL AQUA PRIMER 7 and TEKNOCRYL AQUA COMBI 2780 Acrylate Primers.
The paint dries quickly and produces a durable film with a good mechanical and weather resistance.
| | |
| --- | --- |
| Solids | abt. 42 % by volume |
| Total mass of solids | abt. 750 g/l |
| Volatile organic compound (VOC) | abt. 60 g/l |
| Pot life | 8 h (+23 °C) |
| Mixing ratio | 2:1 by volume (comp. A : comp. B) |
| Hardener | Comp. B: TEKNOCRYL AQUA 2K HARDENER 7325 |
| Gloss | Semi-gloss |
| Tinting system | Teknomix |
| Drying time – dust free | after 20 min |
| Drying time – touch dry | after 3 h |
| Thinner | Water |
| Clean up | Water or TEKNOCLEAN 6480 washing agent |