TEKNOCLAD NOVA 3330-42
TEKNOCLAD NOVA 3330-42
Top coat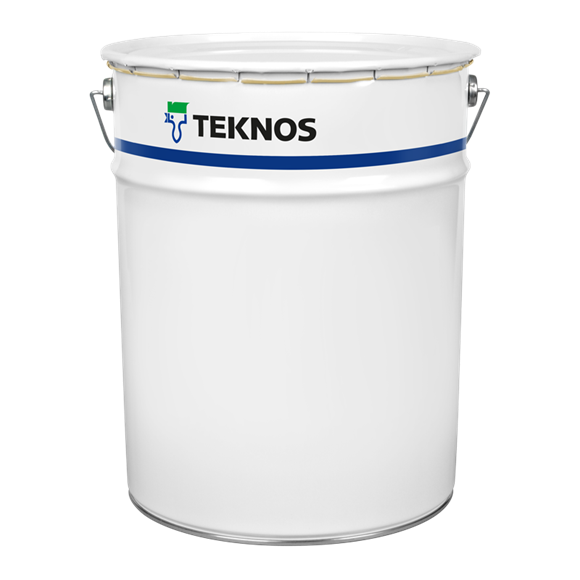 Water-borne acrylate based exterior paint.
Use: Industrial topcoating of cladding boards and precast elements of wooden houses as well as garden furniture, fence elements and similar objects for outdoor use. Before using the product, the manufacturer should be contacted to check the suitability of the product for the object in question. The product is suitable for industrial use only.
Technical data sheet
Safety data sheet
Other product specific documents
Surface preparation
The surface to be treated must be dry, clean, and free from dust. The moisture content of the wood is to be below 20%.
Application
Stir thoroughly before use. Dilute by water 4:1 for application by a vacumat. Also suitable for brush application.
Application conditions
During the application and drying period the temperature of the ambient air and the surface shall be above +10°C and the paint above +15°C and the relative air humidity below 80%.
Storage
The storage stability is shown on the label. Store in a tightly closed container. An opened container is to be carefully closed after use. The best storage temperature is +10°C - +25°C. Must not freeze.
| | |
| --- | --- |
| Volatile organic compound (VOC) | Base 1: approx. 11 g/l. Base 3: approx. 14 g/l. |
| Gloss | Semi-matt |
| Tinting system | Teknocolor |
| Practical spreading rate | approx. 4 - 10 m²/l |
| Drying time – dust free | 45 min |
| Drying time – touch dry | 1 h |
| Drying time - overcoatable | the following day |
| Thinner | Water. |
| Clean up | Warm water and a suitable detergent. Wash the equipment immediately after use. |
| Colours | Base 1 and base 3 (white and opaque colours). |
| Safety markings | See safety data sheet. CHEMICAL PROPERTIES AND SAFETY Recommended safety precautions when using the product: Avoid unnecessary skin contact. Use work clothes to protect against paint splashes. Use eye protection to protect againts paint splashes. During spray application avoid breathing spray mist. Use respirator, filter type A P. More information and Safety data sheet: Product's product page www.teknos.com Prevention of environmental hazards: Do not empty the product into drains, waterways or soil. Liquid paint waste is delivered to collecting point for hazardous waste. Empty, dry containers can be recycled or taken to a dumping area. |
| Approvals & certificates | Nordic Ecolabel |