TEKNOCARE 4250-00
TEKNOCARE 4250-00
Surface Maintenance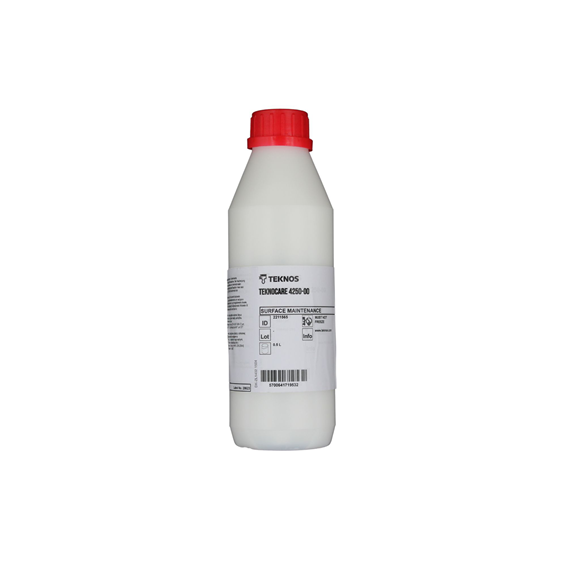 TEKNOCARE 4250-00 is an aqueous product for renovation of dim surfaces of wood designated for exterior use, such as windows and doors.
TEKNOCARE 4250-00 can be applied by soft brush or cloth. TEKNOCARE 4250-00 can be used to maintain all surfaces coated with Teknos topcoats.
Surface preparation
The surface must be clean and free of dust, insects, and other pollutants that could serve as a basis for infestation by algae and fungi. Cleaning is done with TEKNOCLEAN 1956-00.
Storage
Storage temperature is +5°C - +30°C. Shelf life in unopened containers: See "Best before date" on the label. Keep containers tightly closed after use.
| | |
| --- | --- |
| Volatile organic compound (VOC) | See safety data sheet. |
| Thinner | The product is delivered ready for use. |
| Clean up | Water. |
| Colours | Colourless. |
| Packages | 0.5 l |
| Safety markings | See safety data sheet. |