INERTA PRIMER 3210
INERTA PRIMER 3210
Epoxy-Polyurethane-Primer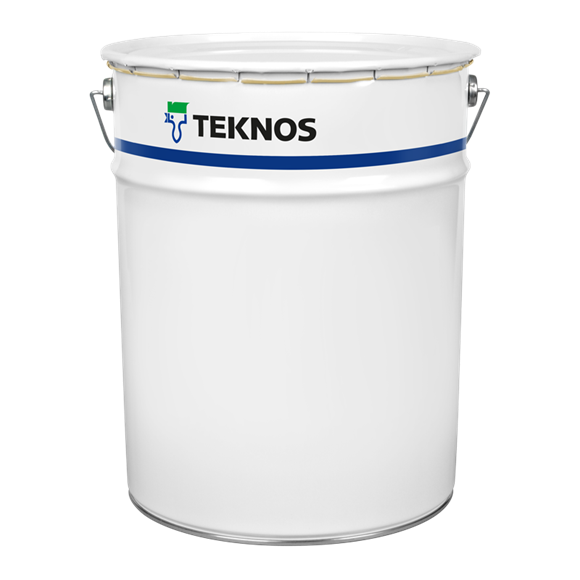 Chemical resistant
Corrosion protective
2-component
Solvent-borne
Primer
Its a two-pack primer based on epoxy resin.
Primer for epoxy polyurethane systems.
Excellent adhesion to steel, aluminium and zinc coated surfaces. Good resistance against mechanical damage, solvents, chemicals & oils. The thixotropic nature of the product provides good security against sags and runs if applied to high film builds. The paint contains zinc phosphate.
Surface preparation
Remove from the surface any contaminants that might be detrimental to surface preparation and coating. Remove also water-soluable salts by using appropriate methods. The surface should be prepared as follows: STEEL SURFACES: Remove mill scale and rust by blast cleaning to preparation grade Sa 2½ (standard ISO 8501-1). Roughening the surface of thin-plate improves the adhesion of the paint to the substrate. ZINC SURFACES: Hot-dip-galvanized steel structures that are exposed to atmospheric corrosion can be painted if the surfaces are sweep blast-cleaned (SaS) till matt all over. Suitable cleaning agents are, e.g. aluminium oxide and natural sand. It is not recommended to paint galvanized objects that are subjected to immersion strain. It is recommended that new zinc-coated thin-plate structures are treated with sweep blast-cleaning (SaS). Surfaces that have been weathered to matt can be treated also with PELTIPESU Cleaning Agent. ALUMINIUM SURFACES: Treat the surfaces with PELTIPESU Cleaning Agent. Surfaces that are exposed to weathering are also roughened up with sweep blast-cleaning (AlSaS) or sanding. OLD PAINTED SURFACES SUITABLE FOR OVERCOATING: Any impurities that might be detrimental to the application of paint (e.g. grease and salts) are to be removed. The surface must be dry and clean. Old, painted surfaces that have exceeded the maximum overcoating time are to be roughend as well. Damaged parts are prepared in accordance with the requirements of the substrate and the maintenance coating.
| | |
| --- | --- |
| Solids | abt. 48 % by volume |
| Weight solids | abt. 70 % by weight |
| Volatile organic compound (VOC) | abt. 440 g/l |
| Pot life | 8h (+23 °C) |
| Mixing ratio | 4:1 by volume (comp. A : comp. B) |
| Hardener | Comp. B: INERTA HARDENER 7200-00 |
| Gloss | Matt |
| Drying time – dust free | after 1 h |
| Drying time – touch dry | after 3 h |
| Drying time - overcoatable | after 4 h to 6 month |
| Thinner | TEKNOSOLV 9506 or TEKNOSOLV 6720 |
| Clean up | TEKNOSOLV 9506 or TEKNOSOLV 6721 |