INERTA 51 MIOX
INERTA 51 MIOX
Epoxy paint with special pigmentation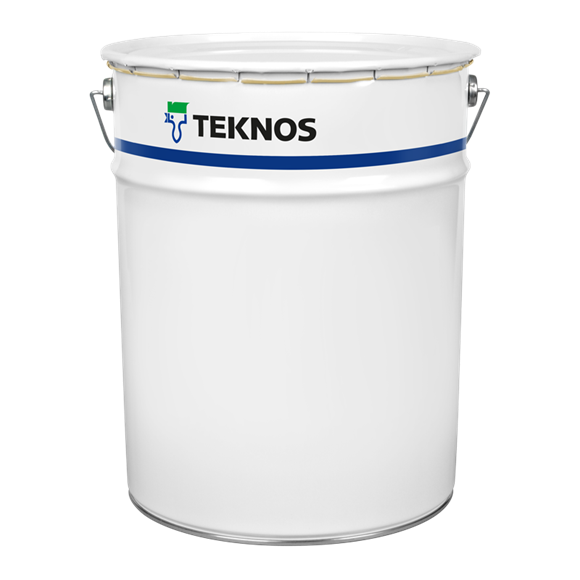 INERTA 51 MIOX ois a two-pack solvent-borne epoxy paint.
The paint is used as primer or intermediate coat in MIOX Epoxy Coating Systems K35 and as intermediate coat under TEKNODUR Polyurethane Top Coats in MIOX Epoxy Polyurethane Coating Systems K44 on structures to be exposed to severe atmospheric conditions.
Due to the micaceous iron oxide in the paint, the paint film is very dense and provides good resistance to water and chemicals. The paint has good resistance to heat - even damp heat. For the product there is also available a Winter-hardener, INERTA 51 MIOX WINTER HARDENER, which is used when the paint is applied in temperatures below +10°C. The paint comes up to the specifications of Swedish Standard SSG 1021-SG.
| | |
| --- | --- |
| Solids | abt. 55 % by volume |
| Total mass of solids | abt. 1100 g/l |
| Volatile organic compound (VOC) | abt. 400 g/l |
| Pot life | 8 h (+23 °C) |
| Mixing ratio | 4:1 by volume (comp. A : comp. B) |
| Hardener | Comp. B: INERTA PRIMER 5/INERTA 51 MIOX HARDENER |
| Gloss | Semi-matt |
| Drying time – dust free | after 1 h |
| Drying time – touch dry | after 4 h |
| Drying time – fully cured | after 7 d |
| Clean up | TEKNOSOLV 9506 |
| Approvals & certificates | SSG 1021-GS |