Teknos COATS DRUMSTICKS USED BY WORLD-KNOWN DRUMMERS
In the middle of the beautiful countryside outside Gränna in Sweden, we find Wincent Drumsticks AB where a larger number of drumming sticks are produced, more precisely, 400 000 pieces every year. Once the hickory sticks have been turned and sanded into well-balanced drumsticks, they are dipped in a wax protection from Teknos, then being left to dry before being tumbled.

In the tumbler the wooden sticks get struck against each other and after 1 hour they have received their final surface finish. The drumsticks are printed with logos, weighed, and put together with a cardboard packaging, on which Wincent's logo appears nicely. Now they are ready to be stocked before being shipped to customers worldwide.
Wincent Drumsticks is run by the founder Dan Nylén and has a total of 4 employees. It all started in Dan's parents' garage in 1992 when he, together with his father Bo, started experimenting with making drumsticks. Dan was determined to make the best drumsticks in the world, and after knocking off around 5,000 pieces, before finding the right strength and finish to last for real hard rock, Wincent Drumsticks were soon demanded all over the world.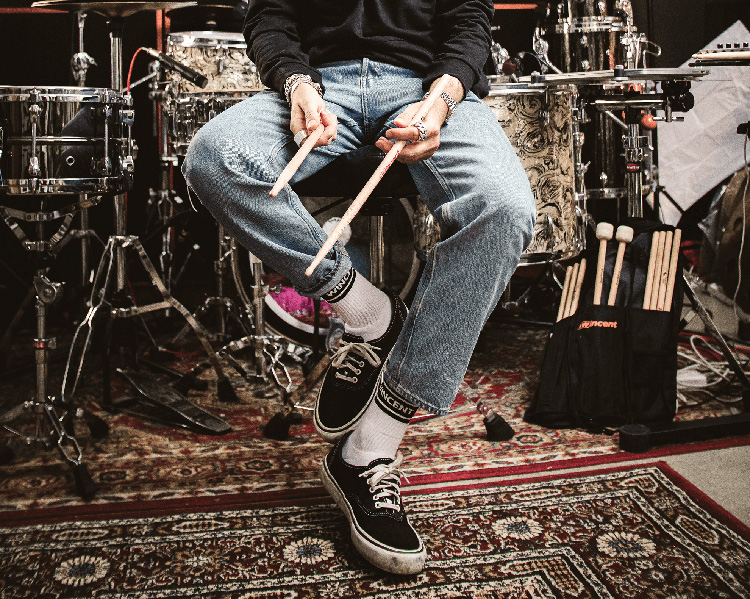 Dan realized that there were no machines that could do exactly what he wanted, so he began to design and build his own machines that are now used in the factory. To differentiate their product from the competitors in the market, Drumsticks have three crucial steps in the manufacturing process.
Step one: the wood is dried for maximum durability and has the perfect balance of moisture. Step two: the whole drumstick is grounded in one single step with a large fine-grained grindstone – which they are the only ones in the world to do, and this grinding process makes the drumsticks extremely balanced. Step three: the drumsticks are dipped in the unique wax protection from Teknos.
After the drumsticks are sanded, they are placed in a wax bath that seals the wood. The surface treatment gives the drumsticks two important properties, firstly, they are given an excellent grip and a nice feel. The wax provides a slightly sticky surface that prevents the drumstick from slipping out of the hand when it becomes sweaty. Second, the surface treatment makes the drumstick last longer. Traditional wood varnish can crack more easily, while the wax penetrates deeper into the wood and provides long lasting protection.
These three steps are the key to Wincent Drumsticks high quality with excellent grip and long-lasting durability.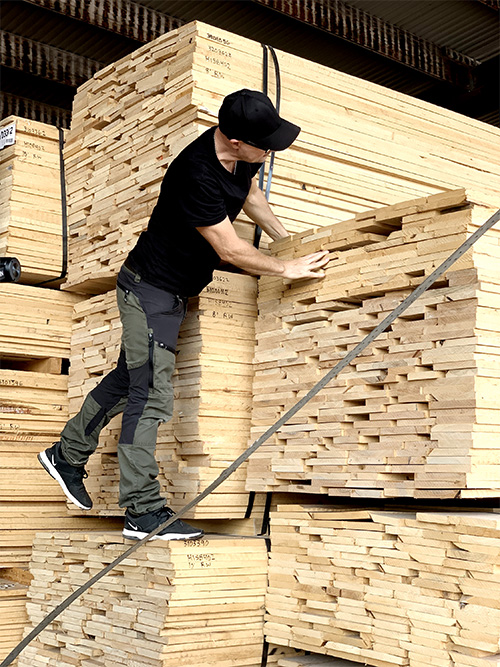 Wincents long list of customers
The list of customers is long and contains many exciting names from all over the world. In Sweden, for example, we find Wincent's drumsticks in the hands of drummers who play for Zara Larsson, Tomas Ledin and Gyllene Tider as well as world stars Mikkey Dee (Motörhead/Scorpions), Tomas Haake (Meshuggah) and Hannes Van Dahl (Sabaton). In addition, one of the biggest reference customers is Per Lindvall, who played for ABBA for many years. In Finland we find Aki Hakala (The Rasmus), Heikki Saari (Finntroll) and Waltteri Väyrynen (Opeth) and in the rest of the world drummers who play with names such as Mariah Carey, Rival Sons, Kelly Clarkson and Brad Paisley.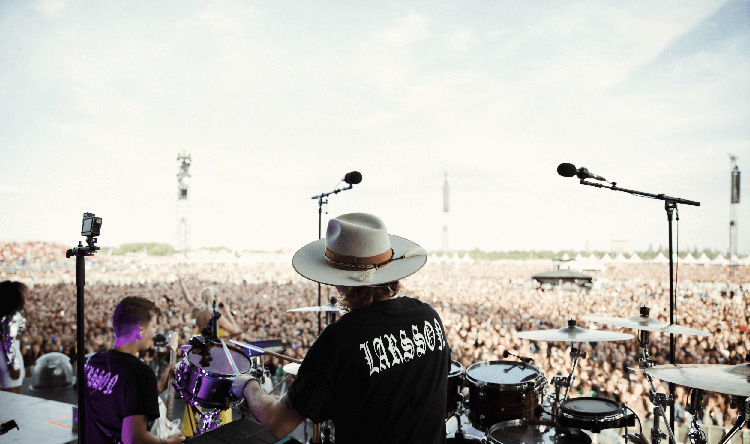 Got in touch with Teknos via a recommendation
Wincent Drumsticks encountered former Vedevåg Färg via a recommendation from a customer to the paint factory and they could help them find the right solution for the drumsticks. The paint factory in Vedevåg was acquired by Teknos Group in 2012 and then belonged to Teknos Sweden. Wincent Drumsticks feels secure with the support that Teknos provides.
"The wax that Teknos has helped us develop is a very important part of our product and a big factor in our success. We are incredibly grateful for the support Teknos has given us over the years and the cooperation we have with each other."
- Dan Nylén, founder Wincent Drumsticks.
"Playing with bands like Motörhead and Scorpions requires a drumstick with a very high durability. Wincent has given me that support for many years and allows me to rock hard every night on tour around the world"
- Mickey Dee, Heavy Metal Musician.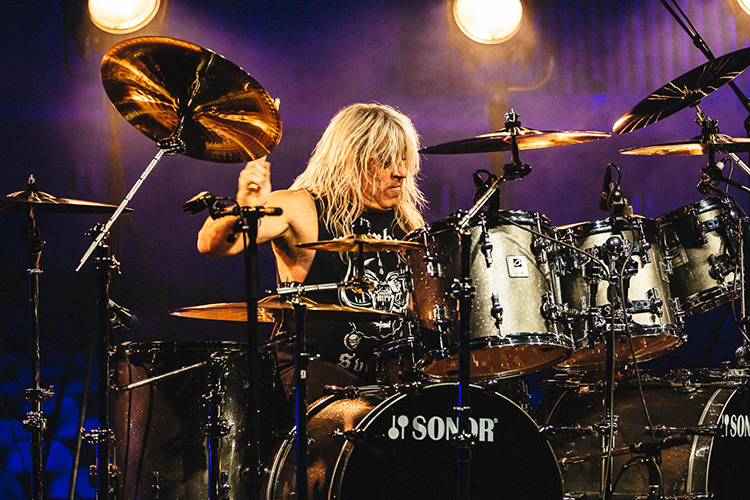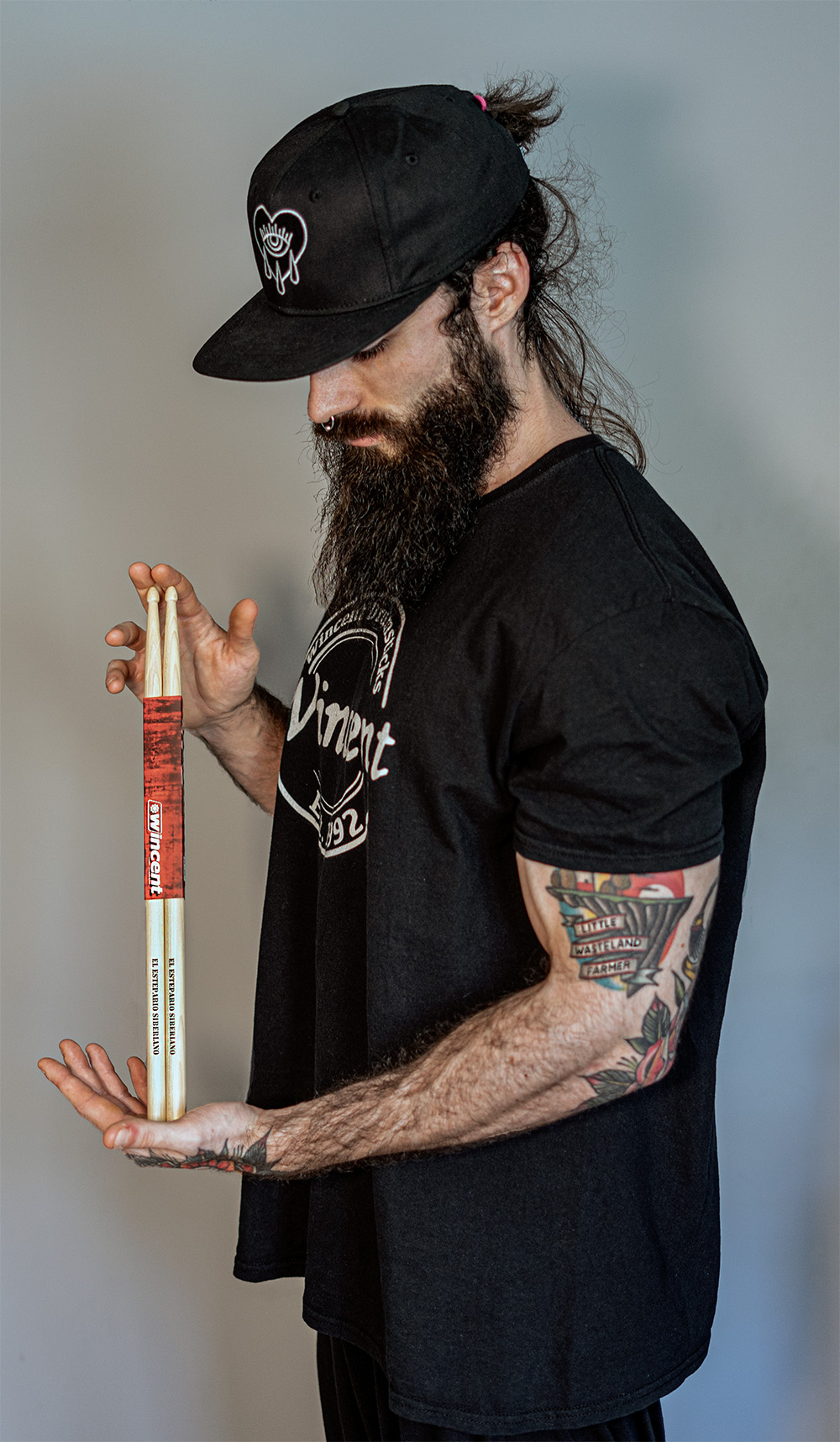 LONG-LASTING DRUMSTICKS
Wincent Drumsticks manufatures 400 000 drumsticks each year. To get a long-lasting finish, the drum sticks are coated with Teknos solutions.