Friedrich herold appointed as Managing director Teknos americas
Teknos is pleased to announce the appointment of Friedrich Herold as Managing Director for Teknos Americas, starting from 12th of October, as predecessor Michelle Alcock takes over the responsibility of Group Commercial Director at Teknos Group, alongside with finalizing the investment project of the new US facility.
Friedrich is an experienced General Manager with a background in polymer chemistry and broad experience in industrial coatings. While starting the early part of his career in Germany, over the last 20 years he managed various businesses being based in the US. Previous companies Friedrich worked for include big brands such as Hoechst, Clariant, Sulzer, Oerlikon and Messer Castolin Eutectic. In all these companies, Friedrich held senior positions with large areas of responsibilities and was successful in developing and implementing strategies resulting in significant growth.
Paula Salastie, CEO of Teknos Group, is confident that Friedrich is the right person to expand Teknos operations in the USA. The company recently communicated plans to strengthen the local organization and an US investment in a larger facility in Mecklenburg County, NC, providing significantly increased manufacturing and packaging capacities as well as additional capabilities for application development and color management.
"We see potential in the U.S. as the coatings market is growing here. I am very happy to have Friedrich on board as a very experienced, friendly and target-oriented leader. I am confident he will grow our operations in the Americas exponentially according to our strategic targets", Paula Salastie states.
"When I got to learn about Teknos, I realized that this is the opportunity I was seizing for: I like to grow businesses and we have great business opportunities in the Americas", Friedrich says.
"It is great to have Friedrich stepping in. It enables me to ensure a smooth hand over to him of the business while I concentrate on the building of the new site and of course on my new duties as Group Commercial Director", Michelle points out.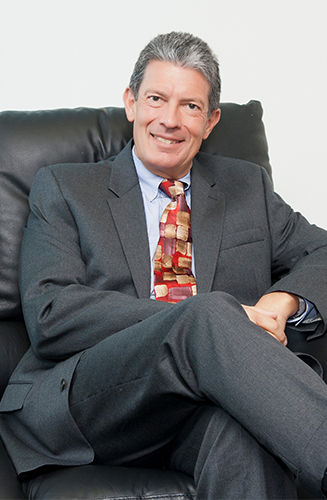 Friedrich Herold
Managing Director Teknos Americas