Jacky Cheng appointed Managing Director of Teknos in China
Jacky Cheng, previously General Manager of Teknos China, has been appointed as Managing Director of Teknos China and Teknos Treffert as of 12 July 2017.

As part of our growth plan in the Asian markets, Jacky will be responsible for all Teknos operations in China. With the acquisition of Feyco Treffert, the Chinese IW business has grown substantially. As part of the integration project, Jacky will now resume responsibility for both legal entities for the Metal and the Industrial Wood business, and drive the integration and focus on growth in China for both the Wood and the Metal segments. Jacky will report in his positions to the Senior Executive Vice President of Metal Segment Lassi Tirkkonen.
Jacky is originally from Taiwan, and has been in Shanghai for more than 10 years. Since 1 April 2014, Jacky has held the position of General Manager responsible for Teknos organization in China and successfully built the Chinese arm of the business. Prior to joining Teknos, Jacky has worked for PPG China as Business Director of North Asia Heavy Duty Equipment Business Unit and as General Manager of Hempel Taiwan in charge of Hempel's Marine & Protective business in Taiwan.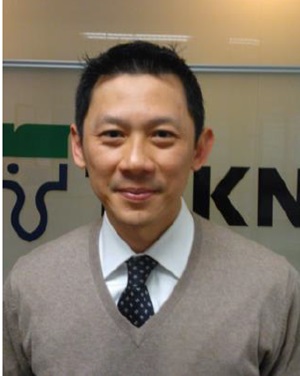 Managing Director of Teknos China Jacky Cheng