TEKNOCRYL AQUA PRIMER 2936-10
TEKNOCRYL AQUA PRIMER 2936-10
Acrylic Primer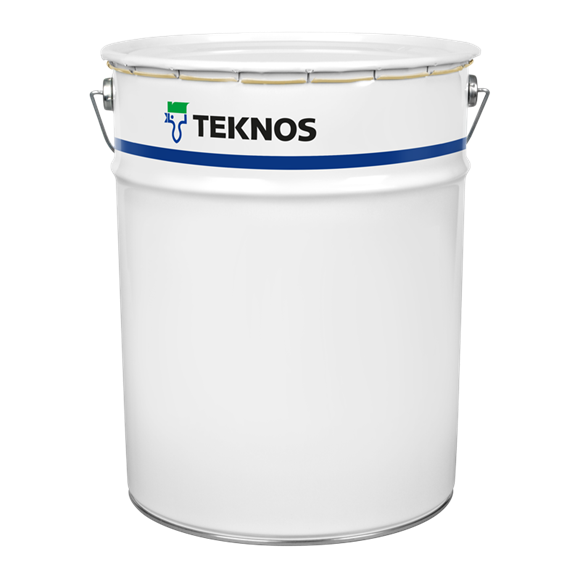 Corrosion protective
1-component
Water-borne
Primer
TEKNOCRYL AQUA PRIMER 2936-10 is an air drying, water dilutable acrylic Primer. Contains corrosion protective pigments.
Can be used as a primer for steel, aluminium, or zinc for indoor, as well as outdoor area.
Fast drying primer with excellent corrosion resistance in combination with polyurethane coatings or polyester/epoxypolyester powder coatings. Good sagging resistance.
Surface preparation
Remove from the surface any contaminants that might be detrimental to surface preparation and coating. Remove also water-soluble salts by using appropriate methods. The surface should be prepared as follows: STEEL SURFACES: Remove mill scale and rust by blast cleaning to preparation grade Sa 2½ (standard ISO 8501-1). Roughening the surface of thin-plate improves the adhesion of the paint to the substrate. ZINC SURFACES: Hot-dip-galvanized steel structures that are exposed to atmospheric corrosion can be painted if the surfaces are sweep blasted (SaS) till matt all over. Suitable blasting agents are, e.g. aluminium oxide and natural sand. It is not recommended to paint galvanized objects that are subjected to immersion strain. It is recommended that new zinc-coated thin-plate structures are treated with sweep blast-cleaning (SaS). Surfaces that have been weathered to matt can be treated also with PELTIPESU Cleaning Agent. ALUMINIUM SURFACES: Surfaces that are exposed to weathering are also roughened up with sweep blast-cleaning (AlSaS) or sanding. OLD PAINTED SURFACES SUITABLE FOR OVERCOATING: Any impurities that might be detrimental to the application of paint (e.g. grease and salts) are to be removed. The surface must be dry and clean. Old, painted surfaces that have exceeded the maximum over coating time are to be roughened as well. The place and the time of the preparation are to be chosen so that the prepared surface will not get dirty or damp before subsequent treatment.
| | |
| --- | --- |
| Solids | abt. 46 % by volume |
| Volatile organic compound (VOC) | abt. 61 g/l |
| Gloss | Matt |
| Drying time – dust free | after 30 min. |
| Drying time – touch dry | after 60 min. |
| Thinner | Water |
| Clean up | TEKNOSOLV 1639, TEKNOSOLV 1612, Ethanol or Water. |