TEKNOCRYL AQUA 2781-70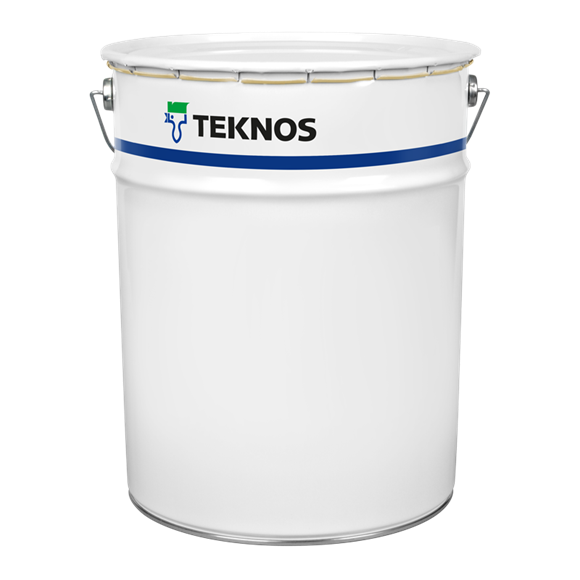 TEKNOCRYL AQUA 2781-70 is a water-borne primer, intermediate paint or topcoat (spray quality) for exterior use on anticorrosion treated metal (coilcoated) facades. Superior durable, gloss finish for use in maintenance, renovation and construction. Suitable for interior and exterior application. The product shows also excellent performance on wooden joinery especially on windows, doors and window frames and other wood constructions. It can also be used as a highly durable coating on masonry or concrete walls.
TEKNOCRYL AQUA 2781-70 has excellent hiding power, high sagging resistance and ameliorated flow and open time. The paint dries very quickly, has good penetration into the wood as well as good adhesion on impregnated wood and primed surfaces such as metal (coilcoated) facades. The product offers good filling properties, long lasting durability, has high elasticity and good color and gloss retention.
Surface preparation
The surface to be trated must be clean, sanded and dry, free of dust and grease. Sand bare wood in the direction of the woodgrains. Remove old paint layers down to clean wood. Wood construction, wood joints and glazing system have to be free of defects. Do not paint glazing seal. Repair wood with a 2 component epoxy (exterior) or with a acrylic filler (interior).
Application
Stir thoroughly before use. Light sanding between two layers is recommended. Spray metal facades in direction of the profiles, not in squares.
Application conditions
Use above 8°C and max. 70 % R.H. Avoid application in direct sunlight.
Storage
Minimum 12 months in dry and cool conditions. Must not freeze. An opened container is to be carefully closed after use.
| | |
| --- | --- |
| Solids | abt. 35 % by volume |
| Volatile organic compound (VOC) | abt. 34 g/l |
| Gloss | Gloss |
| Practical spreading rate | approx. 10 m²/l at 35 μm dry film thickness. |
| Drying time – dust free | 30 min |
| Drying time – touch dry | 1,5 h |
| Thinner | Water. |
| Clean up | Wash the equipment immediately after use with detergent and warm water. |
| Colours | Base 3. Other colours by agreement. |
| Safety markings | See safety data sheet. |