Teknos' products protecting the new China Expo Complex steel structures
China Expo Exhibition Complex (Shanghai) is the largest single block building and exhibition complex in the world, with a total construction area of 1.47 million square metres, of which 1.27 million square metres are above ground.
China Expo Exhibition Complex (Shanghai) started its exhibition events in the middle of October 2014. This new expo complex is a joint project by the Ministry of Commerce of the PRC and the Shanghai Municipal People's Government. Shanghai Expo Co., Ltd. is responsible for the investment and construction of the project and the operation of the complex after its inception.
Facilities at the China Expo Complex include exhibition halls, the commercial centre, the office buildings and a hotel. These four facilities are linked together by an 8-metre-high elevated pedestrian walkway.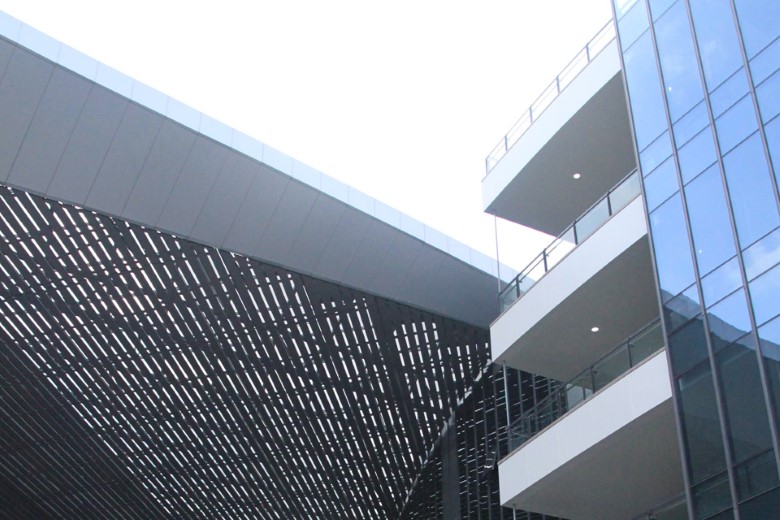 The large complex offers 500,000 square metres of exhibition space, including 400,000 square metres of indoor exhibition space and 100,000 square metres of outdoor display areas. The indoor exhibition space include 13 large exhibition halls (28,800 square metres each), and three small halls (10,000 square metres each).
The entire project was completed using 130,000 tonnes of steel. Teknos' products; TEKNOPLAST PRIMER 7 Miox Grey epoxy primer and TEKNODUR 0050 polyurethane top coat, were used in this project, the total amount of Teknos' paints being almost 300 000 litres.