Anti-graffiti products create savings
Skilfully painted graffiti has become an established part of the urban culture. But graffiti is not wanted on all surfaces. To facilitate the removal of unwanted graffiti, Teknos has developed both wet and powder coatings with anti-graffiti properties.
In many towns and cities, graffiti is viewed as part of today's urban culture. Graffiti is legal in many places, leading to the creation of highly imaginative graffiti murals and masterpieces.
However, in several countries it is illegal to add graffiti to private or public surfaces without permission, and graffiti artists can face criminal charges. Illegal graffiti is considered wilful damage to other people's property.
Repainting is expensive
Cities and e.g. railway companies spend hundreds of thousands of euros each year on removing illegal graffiti and repainting surfaces. Although the problem seems to be here to stay, Teknos' anti-graffiti products make the removal of unwanted graffiti easy, with no need to repaint defaced surfaces.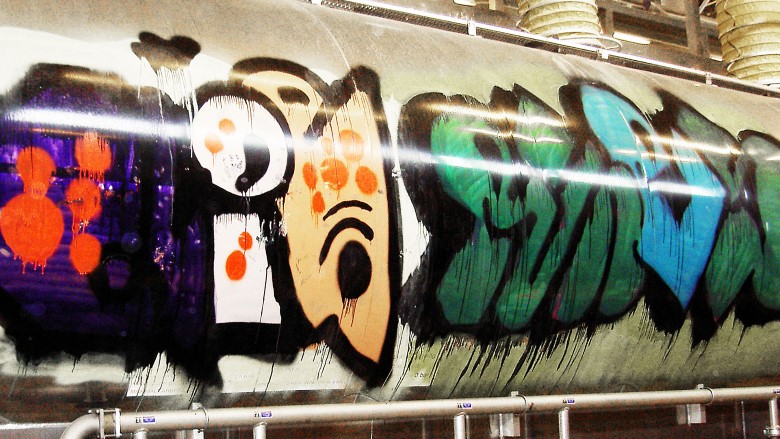 "Teknos' anti-graffiti products form a dense film on the painted surface, which is highly resistant to solvent-based graffiti removers and prevents deep penetration by spray paint. In addition, the created surface is slippery, which makes graffiti easier to clean off," says Antti Karkola, R&D Chemist at Teknos.
"The anti-graffiti properties are long-lasting and withstand multiple washes. Teknos' product range includes both wet paints and powder coatings with anti-graffiti properties. Wet anti-graffiti clear coat is also suitable for maintenance painting,"Karkola continues.
No point in trying to climb the "Grandfather's bridge"
The "Grandfather's bridge" (Isoisänsilta) in Helsinki will be completed in spring 2016. The bridge connects the new residential area in Kalasatama with the popular outdoor recreational area of Mustikkamaa. The bridge is also fairly close to the Suvilahti graffiti wall, which urban graffiti art lovers should definitely see.
Normek Oy, which has been cooperating with Teknos for many years, is in charge of building the bridge's steel structures and providing the surface treatments. The steel structures of the Grandfather's bridge were painted using the Teknos K44e painting system, in accordance with the LIVI system based on the SILKO 3.351 guidelines on new constructions issued by the Finnish Transport Agency.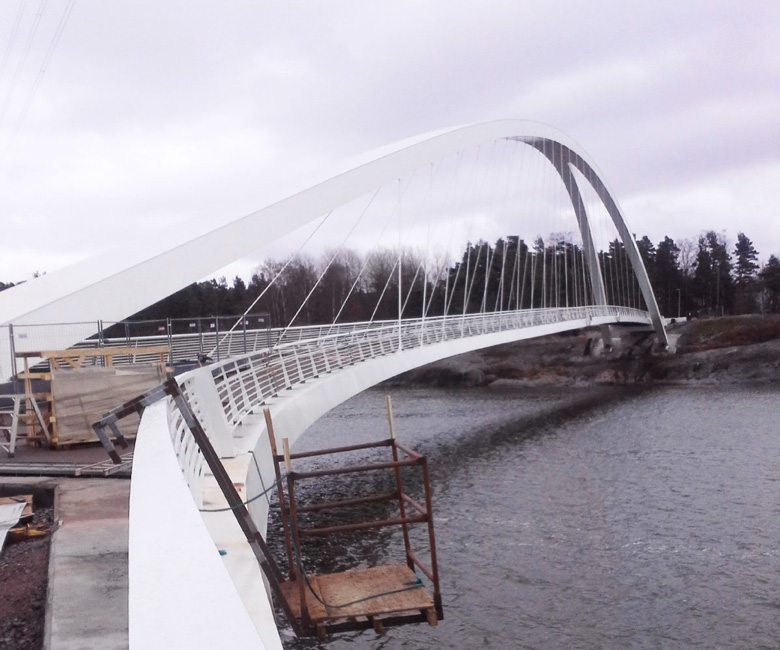 In addition, the lower reaches of the arch will be given a top-coating of TEKNODUR 0290-19 anti-graffiti clear coat. As well as protecting the bridge from graffiti, this will create a very slippery surface, making the bridge difficult to cross by climbing onto the arch.