The 2021 Trainee Trip
It has been a tradition for Teknos trainees to do a trip to one of the Teknos offices abroad. Due to the current state of the world, it was unfortunately not possible for us 2021 trainees this year. Instead, we took the matter into our own hands and decided to plan a trip within Finland ourselves.
This summer the trip took place in Rajamäki, Finland. It was organized differently than usual, because we had to try and minimize contacts and we were not permitted to tour the production facilities. Despite these differences, we still managed to learn a lot and have a fun time with each other.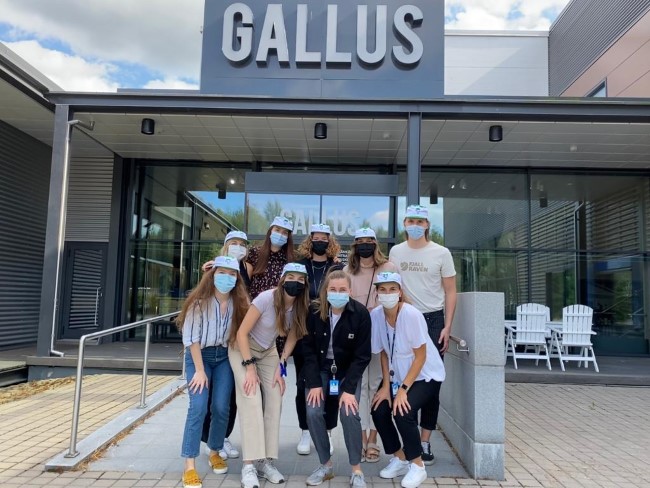 Us trainees in front of the Gallus training center
LEAVING TOGETHER AFTER WORK
On the first day of our trip, we met at our Pitäjänmäki office. This was already a special day for us as we have been mostly working remotely. During our time at the office, we all worked on our own individual projects and tasks. After work, it was time for us to set course to Hyvinkää, where our accommodation was located. We chose Hyvinkää as our location, as it was close to the Rajamäki office. That evening we had a lovely dinner together and settled in.
TRAINEELYMPICS
On our first day at the house, we did a remote workday together. We focused on preparing for our tasks in Rajamäki for the next day as well as coming up with ideas on how the Trainee Program and its marketing efforts could be developed.

In the evening we hosted the Traineelympic games. Before our trip started, we had been randomly divided into three teams. Each team represented a different colour from our Colours Without Borders collection. We had teams in the colours: Copenhagen Mermaid, Moscow Muse and London Calling. In the end, we competed in events such as croquet and Mölkky (a Finnish outdoor game). It was a tight race and in the end all teams received a medal - or more particularly, a Teknos paint can cover that was modified into a medal by laser engraving and adding a string of a corresponding color.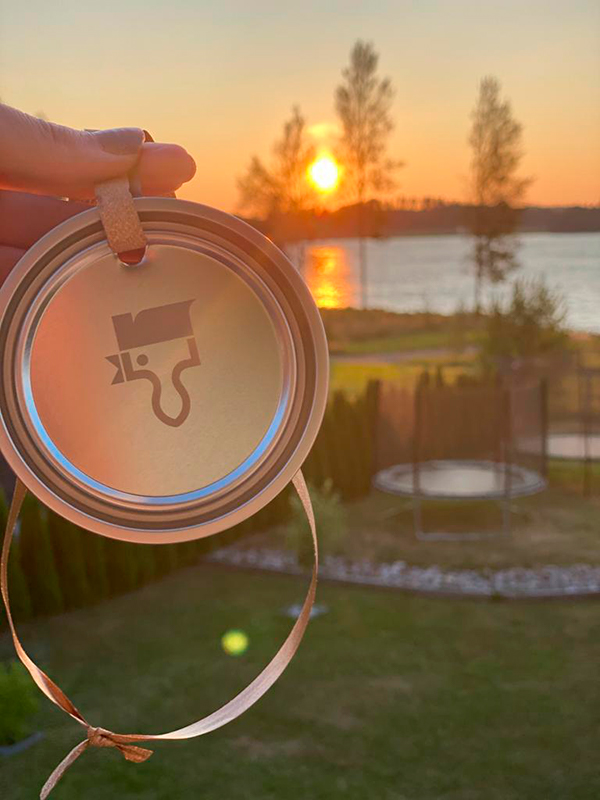 Our medals created by Simo Määränen, Group Product Management Trainee
LEARNING HOW TO PAINT
On our second day we visited the Rajamäki office and factory. At Rajamäki, we received a presentation from the Regional Sales Manager, Tomi Kontunen on Rajamäki, its operations, and paint making processes. During the presentation, we were able to see some of the raw materials used in paint production.

After the presentation, we split into three groups with a different task for each one. The first group visited the sample paint shop and had a chance to interview Matti Perttula, Technical Painter. The second group visited the commercial warehouse, where they got to see all kinds of Teknos advertisement and materials for distributors. And the third group had the opportunity to interview some of the summer workers at Rajamäki powder paint factory and warehouse. After the trip, each group wrote a piece of text about their experiences and interviews. These texts will be further utilized by Teknos Oy marketing department.

"I think our tasks were such a fun way for us to learn more about Teknos, the Rajamäki facility and its' people while still helping the local marketing department with content", said Sofia Kousa, Marketing and Communications Trainee.

After the group activities we took part in a lecture by Petri Sirviö, Technical Service Manager, who taught us about the different functional products at Teknos, such as BIORA® interior paints and POLYUREA.

"It was super interesting to learn about our products on a deeper level and I think it connected us to the core business of Teknos a lot better", said Saga Korkeaniemi, Digital Services Trainee.

After completing our tasks, we received training on different paint techniques at the Gallus technology and training center. The first painting technique that we tried was powder paint, which was sprayed on using a paint-spray gun and then hardened in the oven. We each got to paint our own paint can/bottle openers with a blue color. Later on, when we all had tried painting with the powder paint, we painted bird houses using Teknos' translucent outdoor colors. For that, we used paint brushes. The last item we got to paint was a wooden toolbox, that we painted with a spray gun. We each chose a different interior color to paint with and they all turned out great!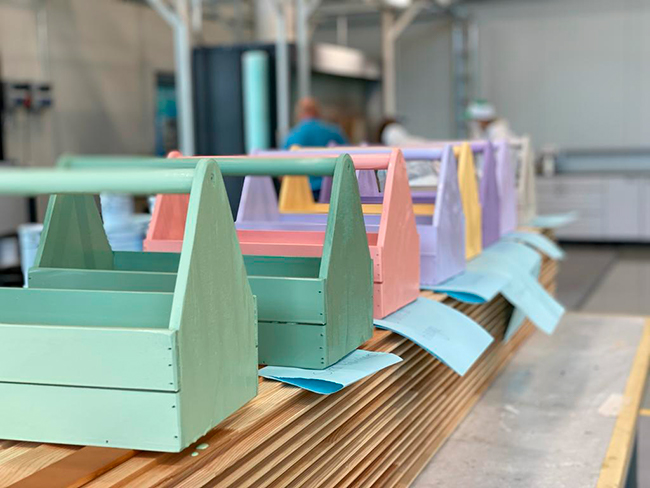 The wooden toolboxes we painted
All in all, the trip was fun, and we learned a lot about Teknos - outside our own departments and individual projects. In addition, we got to spend time together with all the trainees, which was the best part.