Teknos Trainee trip
As a part of Teknos Trainee Program our Trainees got introduced to Teknos Denmark. Here is their travel diary.
Wednesday 28.6.2017
6:45
We started the trip with an early morning meetup at the airport of Helsinki-Vantaa all waiting for our flight to Billund, Denmark with curiosity in our minds about the upcoming trip. After a smooth landing, we headed straight to the Teknos Denmark premises in Vamdrup, whilst getting to enjoy the view of beautiful green Danish landscape.
10:00
HR Manager Gitte welcomed us warmly to the premises of Teknos Denmark. Before noon, we learned about human resources topics in Denmark and about Diversity Management from different point of views. These topics aroused interesting discussions amongst us, for example about different cultures and about how managing diversity can be utilised as a resource in everyday business.
14:30
After having a tasty lunch, we had thorough guided tour at the factory and laboratory. We were guided by Dorthe, who skilfully led us through the world of paints. After visiting both factories at home in Finland, it was very valuable and interesting to get to know the factory in Denmark.
17:30
Back in city of Kolding we checked in to our accommodation and decided to visit the city before dinner time. We were impressed with this compact city and its architecture and atmosphere. Especially the castle of Koldinghus was impressive, being the last remaining royal castle in Jutland.
Thursday 29.6.2017
7:15
Our day started with joint breakfast and afterwards we headed back to the Teknos site. Teknos Denmark Managing Director Sten gave us an overview to the history and development of Teknos Denmark, as well as insights into change management and leadership that have played a vital role in Denmark. We were all happy to hear about the opportunities and open-minded environment that Teknos has career-wise. It was nice to know that Teknos employees are not put into boxes, but that they can make an impact on their career development according to their personal interests and skills.
11:00
R&D Manager Steffen inducted us trainees into the world of testing more in depth. We get to know more about the different equipment and possibilities in research and development. Our two trainees with chemical engineering study background had some interesting questions and we all learned a lot. At the end of our tour, we were introduced to Teknos vineyard, where once a fortnight members of Teknos wine club gather together to take care of the garden and socialize.
15:00
Once we had enjoyed lunch and caught up with our tasks, we headed to Kolding railway station to wait for our train to Copenhagen. Despite the rain the scenery along the seaside was beautiful. Also Copenhagen surprised us positively and in the evening we found many interesting attractions to see, as an example Nyhavn buildings with their inspiringly colourful facades. We decided to end the day with a traditional Danish dinner in beautiful Nyhavn.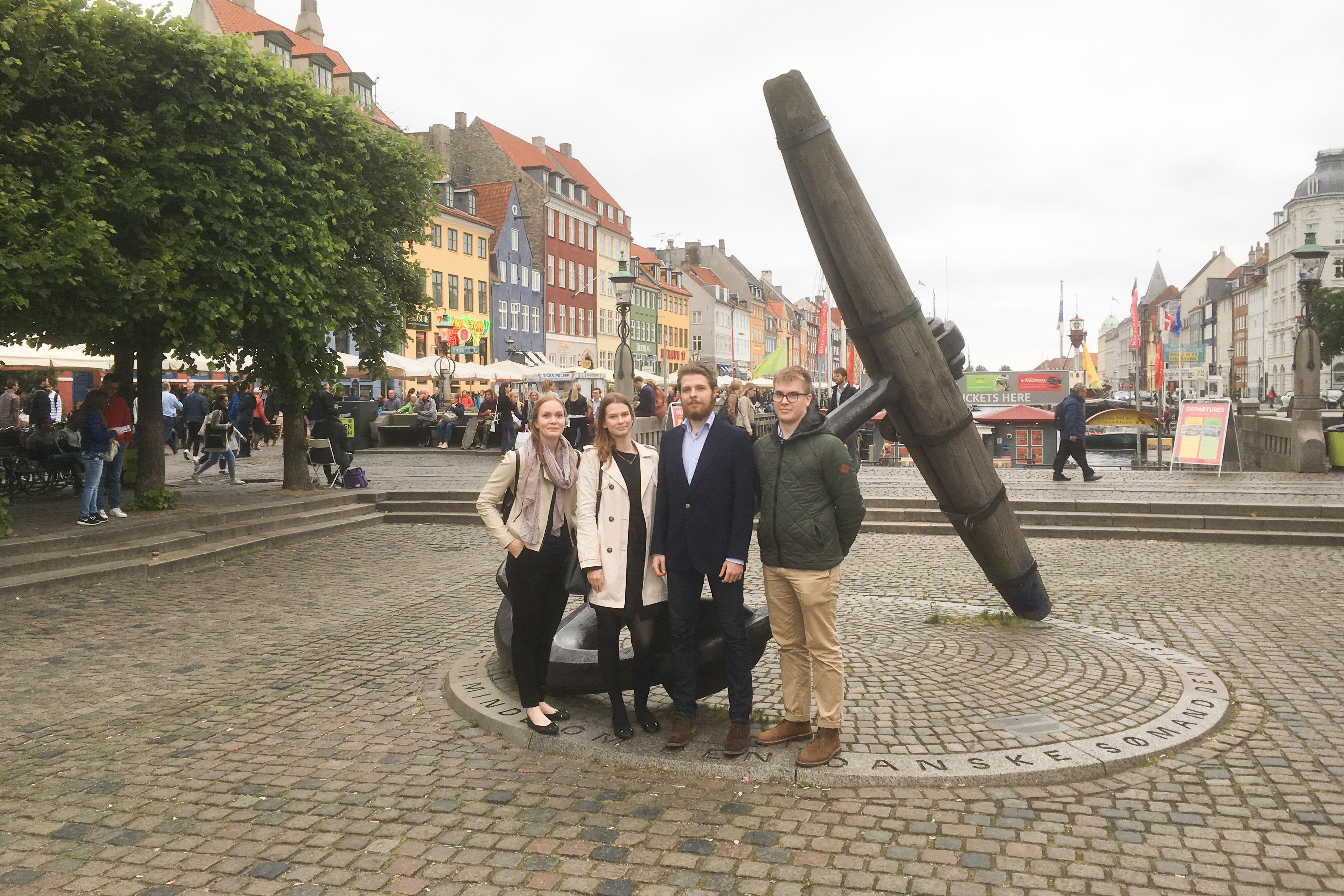 Friday 30.6.2017
7:15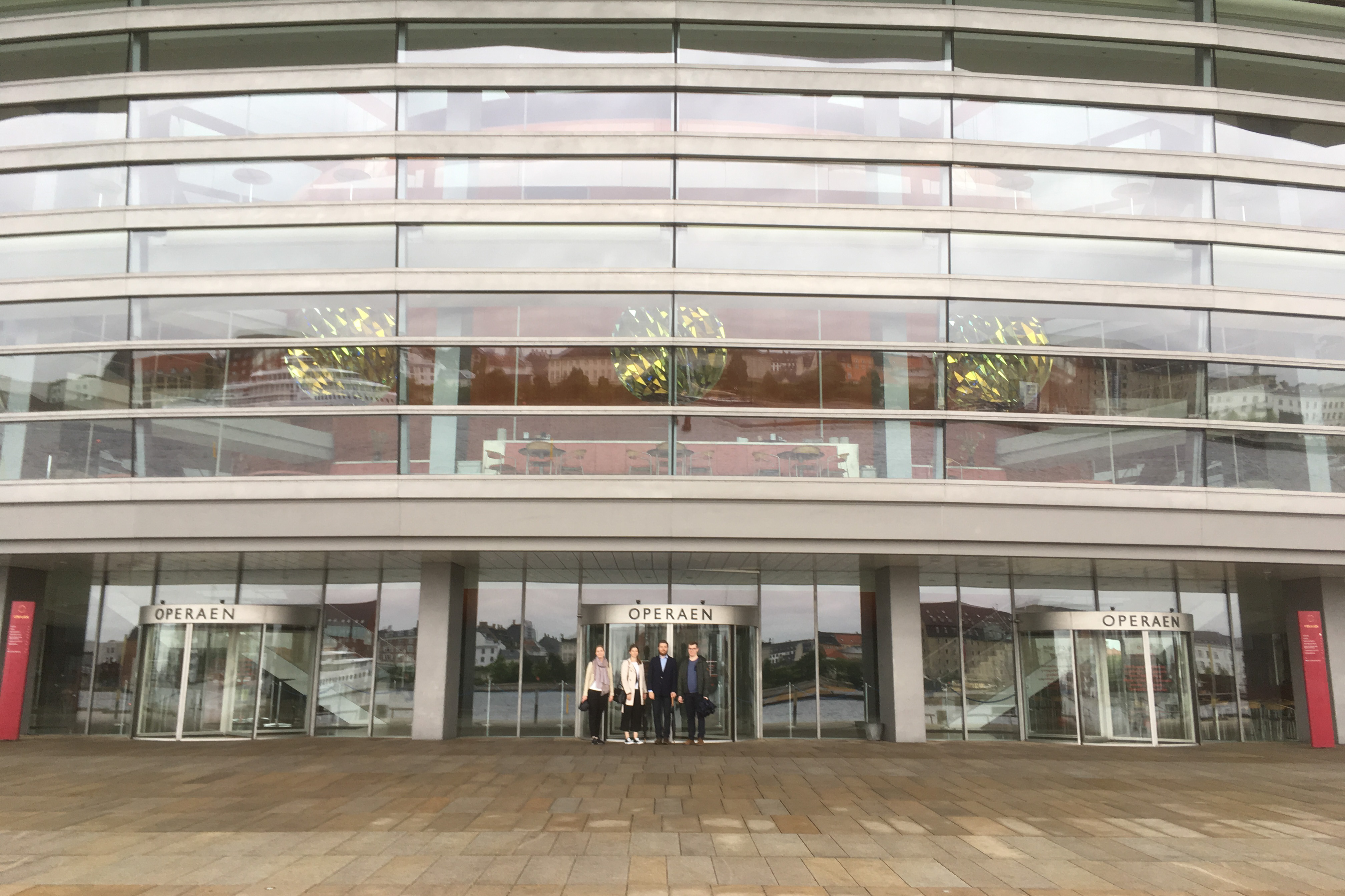 The agenda of the last day was to be acquainted with some Teknos references in the city and to prepare and create material for employer branding purposes. We visited The Copenhagen Opera House (Operaen), which has wooden surfaces indoors treated with Teknos' laquer. Before leaving to our last reference at Copenhagen airport, we got a friendly piece of advice to visit The Round Tower (Rundetårn), which is a historical 17th century tower and the oldest functioning observatory in Europe with amazing 360° views over Copenhagen.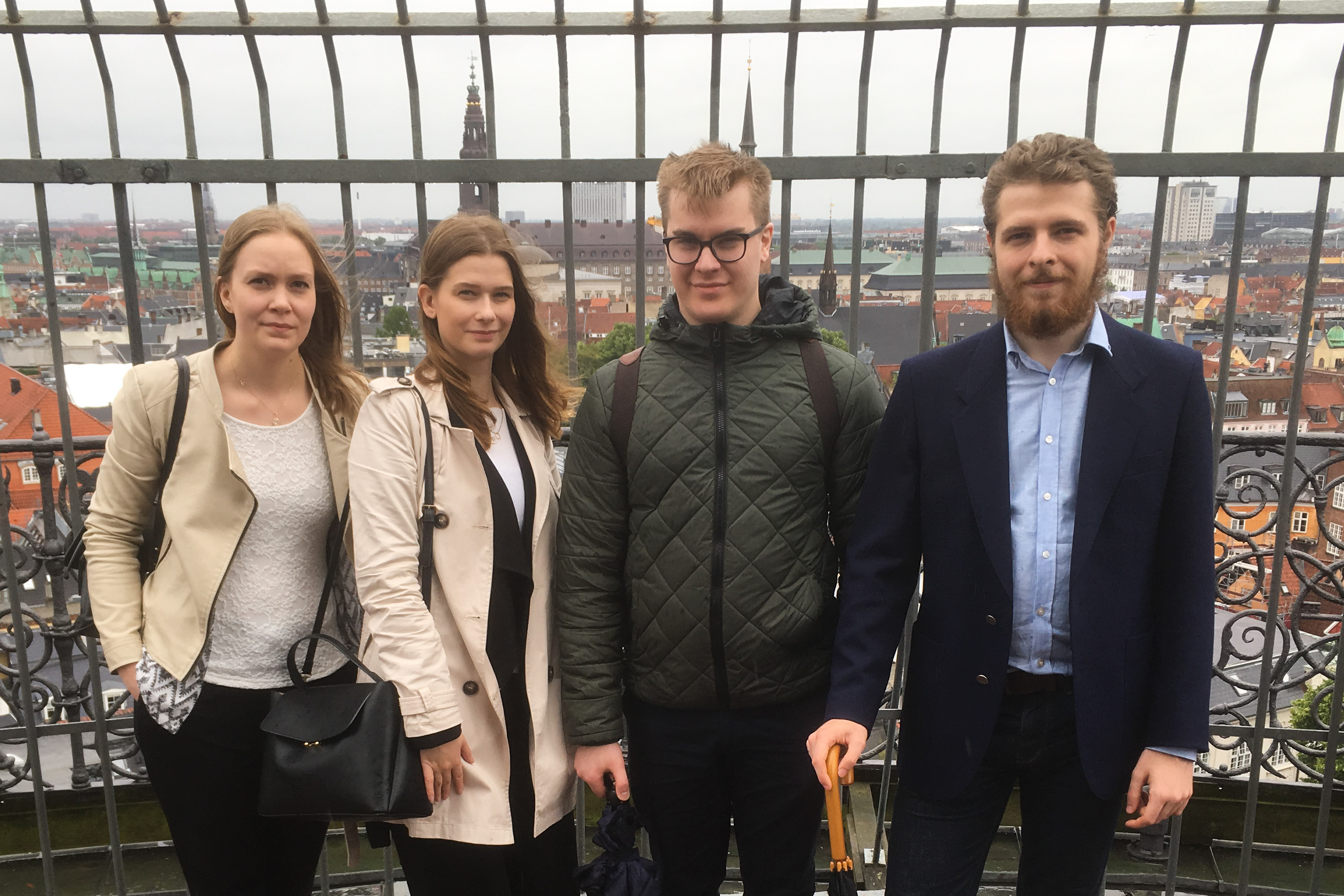 13:00
We continued our day with lunch, whilst summing up our experiences from this excursion. In all conscience, we all concluded that the trip was very educational for every one of us and it was useful when thinking our on-going projects as well.
16:00
Our last stop before heading back home was to see in action the expansion of the Copenhagen airport terminal located between gates A and B, where Teknos' epoxy paint TEKNOPLAST HS 150 was utilised to protect the steel structures.
21:00
Despite the bumpy flight back to Finland, we all enjoyed every minute of the trip and returned home tired but happy and inspired.