Teknos Trainee Program halfway milestone – expectations exceeded
Our Teknos Trainees 2017 Andreas, Heidi, Riina and Maunu are now halfway through their Trainee Program. Here's what they think of their Trainee period and Teknos so far.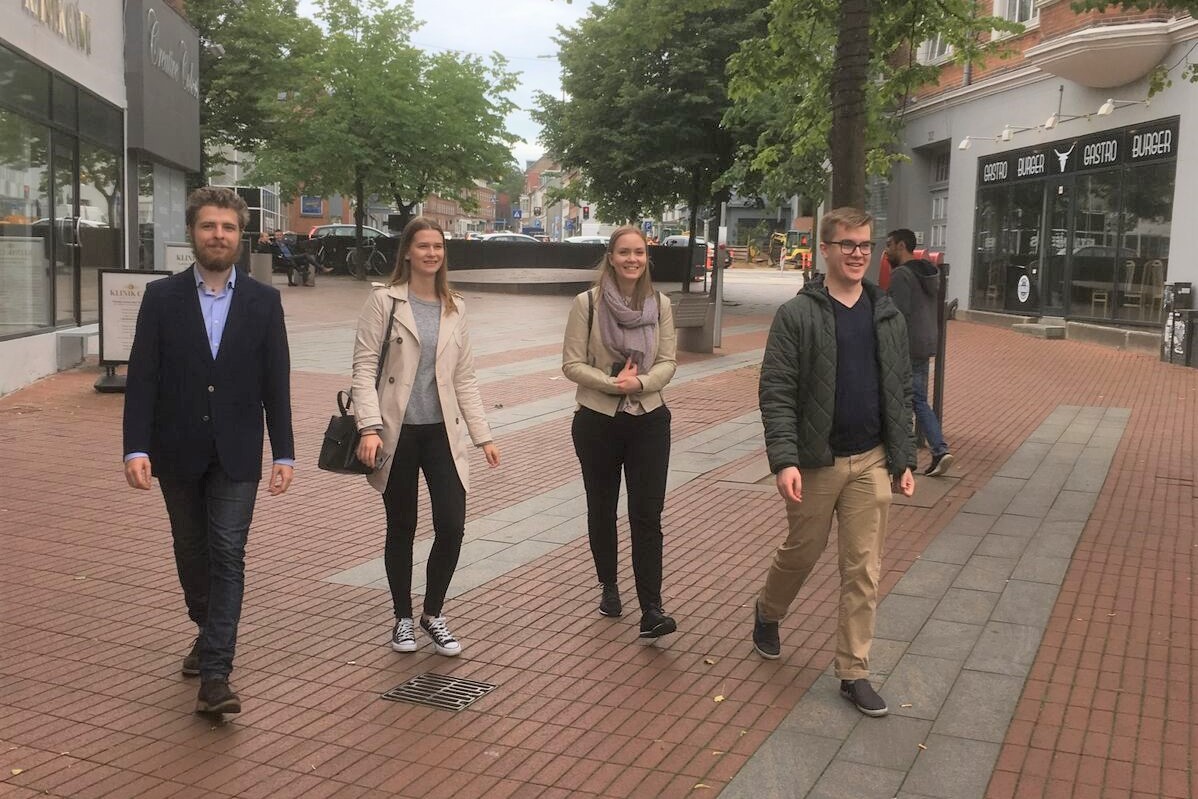 Andreas Friman
As I look back on the first half of my trainee period I must say I am quite satisfied, when I first arrived I was met with open arms by the friendly people in the R&D section in Pitäjänmäki. I was given ample time to familiarise myself with the fundamentals of both surface coating in general and also dive a bit more deeply into some of the more specialised paints that Teknos offers. I got to participate in multiple interesting projects such as raw material replacement and the development of fire-retardant coating materials. I've enjoyed all the challenges I've been presented with and all the inventive solutions to the few issues that have arisen. I also greatly enjoyed our trips within Finland as well as abroad where I've had a chance to familiarise myself further with the structure of Teknos and its facilities.
Heidi Mäkinen
For my part, the trainee period is now at the point where some projects are nearly finished and some new projects are starting soon. Considering that we are already at halfway through the trainee program, my expectations that I wrote about in the first post, have been fulfilled. For example, I can say with confidence that I have already gained new abilities and learned a lot. In addition, I appreciate that my work consists of not only working via my laptop, but also working together with people, face to face. I feel more and more sure about the career path I've chosen to follow.
Riina Suomalainen
Teknos has definitely exceeded my expectations! Right from the beginning, I was given great responsibility of the projects I'm working with and I got to make decisions and meet service providers and other stakeholders independently. It was exciting but I felt like I'm really trusted with the project. In June, we travelled to Denmark for a Trainee excursion which was a great and educational experience. It was such a nice way to learn more about Teknos Group and each other. All in all, I have felt like I'm part of the Teknos family, not "just a trainee". Teknos is a great combination of family business and fast-growing multinational company: relaxed and friendly atmosphere but extremely interesting international projects with great responsibility.
Maunu Häkkinen
My time at Teknos has been one of the most interesting trainee positions I've ever had. Every day, I have learned something new. I have been taken into real projects which have a real, tangible, meaning to the company. It makes everything so much more meaningful. When we visited Teknos Denmark, it wasn't only for fun, I got contacts from helpful people there, who have helped me in my project. This leads me to my next point: I feel like I've been taken seriously and not just as a summer worker. It is nice to know that I'm being trusted and my ideas aren't shrugged off. I'm looking forward to the last part of the trainee position and what it brings.